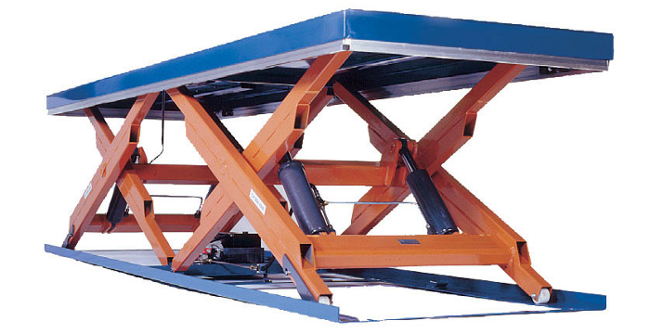 What are scissor lifts?
A scissor lift is a mechanical device which help proved access for people or to equipment to areas of difficulty, usually at height.
Usually used for maintenance or construction, they are designed to lift limited weights (less than a tonne) and the majority of the time they can be set up and operated by one person.
Scissor lifts can also provide additional features to help with tasks including; electrical outlets or compressed air connectors for power tools. They can also be equipped with specialist equipment like carrying frames for window glass.
What are scissor lifts used for?
Scissor lifts can be used for a range of industries and tasks; we have listed a few below to give you an idea:
Vehicle lifting
Warehouse tasks
Lifting objects on/off loading bays
Large stockrooms, loading unloading from different platforms
They are also available in a range of heights, weight capacities and shapes, so you are bound to find one to suit your requirements.
Safety with scissor lifts
Safety should be your number one priority when you are using your scissor lift, some things you should be doing and thinking about are:
DO carry out a 5 minute risk assessment before using the scissor lift, make sure that you:
- DO NOT drive near any holes, loading docks or drop off
- DO NOT raise the platform on a slope, or drive onto a slope when the platform is elevated.
- DO NOT raise the platform on uneven or soft surfaces; this could cause it to tip.
- DO NOT drive onto uneven or soft surfaces when elevated, again this could cause the scissor lift to tip over.
While this may seem obvious if a risk assessment is not carried out properly the results can be deadly.
When you are finally on the scissor lift it's very important to remember that any guardrails, mid rails, chains or bars are should be in place, and do not use these to sit, stand or gain extra height with. They are there for your safety.
If you are using your scissor lift outside be aware of how windy it is, you should never use it if it is blowing more than 25mph, gusts of wind can cause the lift to become unstable or wobble and throw you off balance.
You also need to check the tyres and general condition of the scissor lift:
- DO NOT use with damaged tyres
- DO NOT use with tyres that are not the manufactures specifications
- DO NOT use if the platform is working incorrectly or damaged.
Some other things to bear in mind when using a scissor lift are:
- DO NOT use ladders, scaffolding or other anything else to increase the size or the working height of the platform.
- DO NOT override safety devices
- DO NOT raise the platform whole machine is on a truck, forklift or other vehicle.
You can also go on scissor lift training courses which are available across the country; a few of the ones available are below:
Scissor lift training course locations

Author Bio -
Laura Holland
Social Media and Web Content Coordinator, Jan 2014 - May 2015