Best Bike Storage Solutions: Hooks, Racks & Sheds
Cycling in the UK has been on an upward curve consistently over the past ten years, and in the last two years, during the Covid-19 pandemic, its popularity soared. The Government's 2020 National Travel Survey showed that 47% of people had access to a bicycle and this increase is set to continue. With improved cycle routes and understanding the benefits of regular exercise, people are also choosing the bike instead of the car or public transport for their regular commute. All of these factors lead to another issue to be addressed - storage.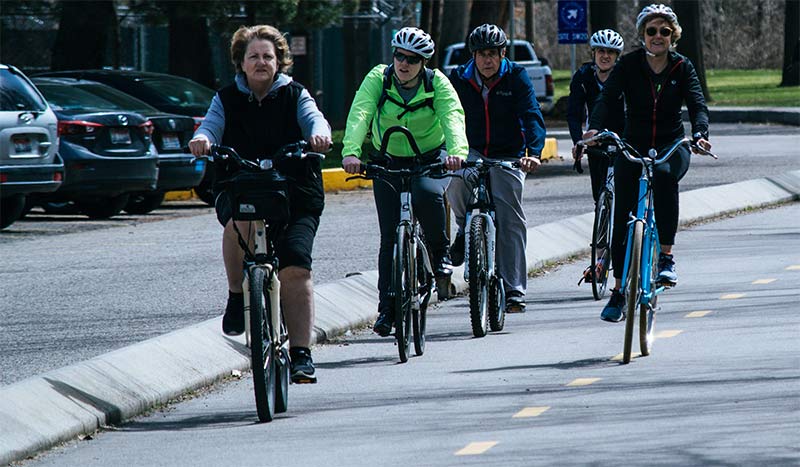 It's manageable at home if you have a garage or shed in which to store your bikes. But if you live in a townhouse or block of flats, or you work in a large city-centre office, you may be carrying bikes up flights of stairs or keeping it them in a hallway - we've even heard of some people storing their bikes in the bathroom! New research in London found that over 50,000 people in the capital were on the waiting list to secure one of the hotly contested 20,000 bike shelter spaces.
But wait, it gets worse; in some major cities in the UK - Birmingham, Liverpool, Cardiff and Manchester - there are no bike hangers or any covered bike storage at all. So, to help alleviate the storage problem, we've got a variety of bike storage solutions that can be installed inside or outside, in businesses, homes or public spaces.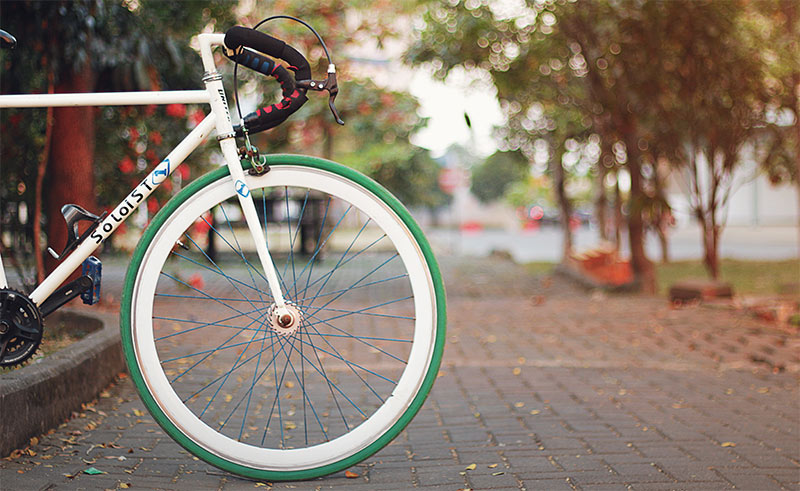 Bike Racks
There are a wide range of bike racks available for indoor and outdoor use, whether they're wall-mounted, standalone, fixed to the floor or even set in concrete. Which type you choose largely depends on your needs and the space.
Today's traditional style bike racks are able to accommodate as many as eight bicycles, although the most common size is a 5 bike rack. They can be set into concrete and have ramps at alternate heights. If you don't have a lot of floor space, a good option is a wall-mounted bike rack which is fully adjustable. If you need to store a lot of bikes, i.e. at a school or community centre, go for a 4 or 5 bike wall rack that secures bikes at an angle of 90°.
A vertical bike rack or semi-vertical bike ramp is a better choice for really compact spaces, i.e. a shed or garage, or outdoors. They are designed to take up less floor space in terms of the rack and the bike and can store up to 10 bikes. You push the bike up a short ramp and then secure it to stop it from falling back down.
An alternative for bike storage racks is the vertical cycle rack which not only takes up less space but also lifts the bike off the floor. The bike's wheel is hung on hooks that hang down from a robust metal bar frame that is secured to the wall.
Bike Stands
For outdoor use, a metal bike stand is a much simpler way of providing bike storage. More traditional in style and taking up less space than a bike rack, they are either set in concrete or surface mounted. They are ideal if you need bike parking stands for multiple bicycles in one location, such as a car park or school playground, and they can also be installed within a bicycle shelter to protect the bikes from the weather.
Most traditional bike stands are U-shaped, such as the Bilton bike stands or Sheffield stand, which are able to accommodate two bikes. If you need more capacity, hoop bike rack stands are able to hold as many as eight bikes at any one time. The advantage of bike parking stands is that owners are able to secure the bike's frame and wheel to the stand with a bike D-lock or chain with a combination.
Bike Shelters
In many public spaces, covered bike storage is much more favourable, protecting the owners' bikes from the weather as well as theft. Towns and cities need to consider installing outdoor bike storage as more and more people choose to cycle to and from work, as well as for leisure, health and fitness. Apartment blocks are starting to incorporate bike shelters and dedicated bike storage for their residents, particularly as bikes are not allowed to be stored in communal hallways due to fire regulations.
Many schools, colleges and universities already have some form of bike storage but are either upgrading or increasing capacity. Most developers nowadays include secure bike storage and bike shelters as part of new build developments and office complexes.
Bike shelters today have come a long way from the open-fronted, old-fashioned wooden versions of days gone by. They can be single or double-sided with just a roof, such as the Stratford bike shelter or the Dudley cycle shelter, or for better protection against the weather and theft, go for the high security bike compound, which can hold up to 48 bikes. Freestanding bike racks and bike stands are fitted in the shelters to enable the safe and easy storage of bicycles.
At ESE Direct, we have a wide range of bike racks, bike stands, and bike storage shelters to suit everyone's needs indoors or outdoors. If you're unsure which option is best for you, get in touch with our team, and we will help with professional advice.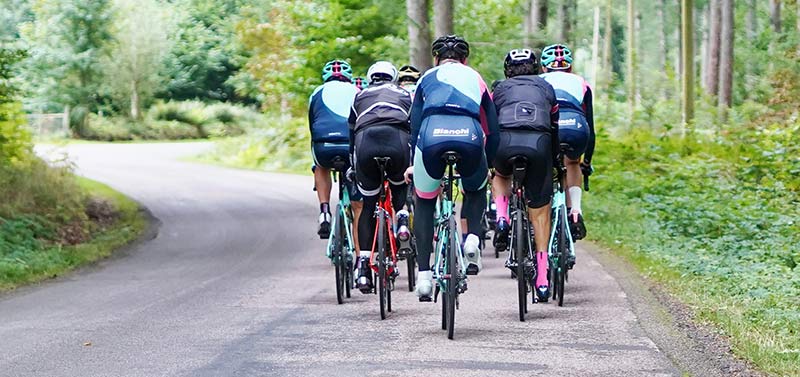 ESE Direct is a leading supplier of products for business, schools, colleges and universities, workshops and warehouses. With a broad and diverse range of products, more than 40 years of knowledge and experience in the industry, a bespoke design and installation service and exceptional customer service, you can trust ESE Direct.

Author Bio -
Debs
Digital marketer, social media, content writer, musician, sloth-lover, tea-drinker.