Charity - Team Flying Carpet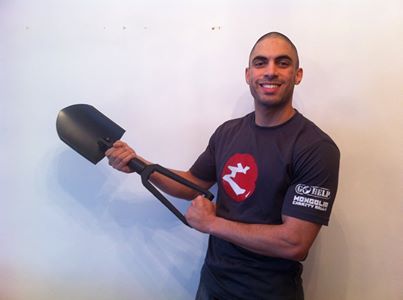 A couple of weeks ago ESE Direct donated some supplies to a very worthwhile cause. Team Flying Carpet who are based in Fulham, are taking part in the GoHelp 10,000 mile rally from London to Mongolia this summer and are trying to raise sponsorship and gain donations to help with their travels.
Having already had generous donations from Cadbury's and Jerry Cans and others we offered £100 worth of items that they could choose from our site. They chose:
Folding Shovel:
This lightweight folding shovel is powder coated for resistance to corrosion making it suitable for many different conditions. It also features a powder coated finish making it resistant to corrosion.
Standard Motorist Car First Aid Kit:
Ideal for anyone who travels a lot, this kit contains everything you need for accidents or injuries on the road.
Medium Alpha Box Workplace:
This easy to maintain first aid kit is ideal for businesses, the kit comes in 3 sizes, small, medium and large.
As the most important parts of the human body is also the most delicate this eye wash kit is ideal for dust, grit and any other debris that can cause irritation.
Alpha Burns Kit:
A great kit that contains everything you need to treat and dress burns quickly and effectively. Suitable for the workplace, home and of course travelling.
Sealey Vehicle Traction Tracks:
These super handy traction tracks are great at preventing wheel spin on snow, sand and mud. They also fold for convenient storage.
The team were delighted to receive these so quickly and will be donating any unused items to the charity in Mongolia upon their arrival.
The team leaves from London in July so if you would like to sponsor or even donate items to their cause you still have time! You can follow their progress on their Team Flying Carpet Facebook page and Team Flying Carpet Twitter.
Another team was so impressed by the items we donated that they asked if we would be able to do the same for them, so we obliged! Mammoth Steppe who are based in Birmingham will be making the same journey. So if you are nearby and want to help, then get in touch with the team and see what you can do to help.
We are looking forward to seeing how both teams get on this summer!

Author Bio -
Laura Holland
Social Media and Web Content Coordinator, Jan 2014 - May 2015