Cleanliness On Another Level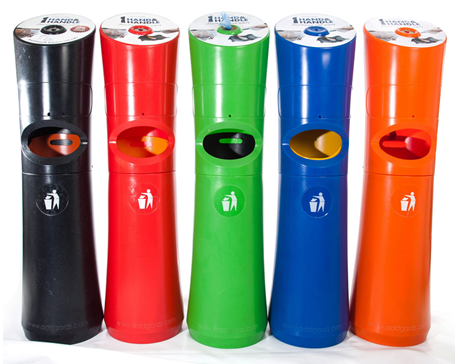 We have a great new product to talk about; the hand & handle wet wipe dispenser & bin.
With a capacity of 1,000 wipes and integrated bin it is ideal for workplaces or premises that need to cut down on dirt and bacteria (it even kills viruses such as E Coli, influenza and Listeria).
The wet wipe dispenser bin has been used in the following areas:
Schools (great for messy classroom lessons such as painting or clay making)
Gyms (I hear it can get a bit sweaty in those places)
Catering (disinfecting surfaces, wiping hands etc)
Supermarkets
Offices (spillages and eating your lunch at your desk)
Petrol stations (getting rid of an oil or petrol odour that you may have picked up when filling up your car)
Doctor's waiting rooms (extra hygiene or just to wipe your hands after using the touchscreen check in)
The wet wipes are lemon scented and are easy to replace, you will be glad to know we also stock the wet wipe refills as well, when you eventually run out.
The sleek and stylish looking freestanding makes it easy and convenient to dispose of your used wet wipe and improve hygiene.
The wet wipes are also great for spillages, or wiping down areas as they are absorbent whilst damp enough to provide good cleaning and again their antibacterial properties makes the area hygienic.
These bins come in a range of colours including; Black, Red, Green, Blue and Orange.
Green bins have a lead time of 7 days, the rest are 14 days.

Author Bio -
Laura Holland
Social Media and Web Content Coordinator, Jan 2014 - May 2015