Create a safe, sparkling bonfire bonanza with industrial products
It's the time of year where fireworks bang, guys are burned at the stake and sausages sizzle. Hats and coats are donned as we wrap up warm and brave the chilly weather to enjoy an evening of oooh's and aaah's as fireworks soar through the skies.
When all this gunpowder treason and plot is about, it's important to put safety first. So, if you are organising a Guy Fawkes event, here's our handy guide to creating a fun and safe bonfire night with the help of some industrial products.
Building your bonfire
Avoid splinters and strained muscles by transporting the wood for your bonfire on a platform truck. A platform truck with mesh sides would be the perfect choice as it prevents the contents from falling off as you pull it along uneven surfaces such as gravel and grass. It even has pneumatic tyres for the added suspension. In the absence of a wheelbarrow (see below), you could also give your Guy a ride to his fire. May as well give him a good send off!
Get your Guy to the fire on time
It's not fashionable for a guy to be late. Ensure he's in-situ ready to meet his fiery demise, on time. Transport him to your wooden heap in a general purpose wheelbarrow – they come in an earthy green colour for the stylish guys among us.
Fire-extinguishing devices
Just in case the worst happens and your bonfire becomes a little larger than originally intended, have some damp sand on standby in a metal container, a metal wheelbarrow works well as it's quick and easy to manoeuvre to where you need it. And, let's not forget that all important water! Why not connect a retractable hose reel to your outdoor water tap, their housing fixes to the wall and contain up to 20 metres of hose reel. They're great as they avoid the need for hose reels being left trailing on the floor which in turn create a trip hazard, especially at night time when it is dark and more difficult to spot. Particularly at a fireworks display where people are more likely to be looking up at the sky than down at the ground!
Create a safe distance area with pedestrian barriers
When you are planning a public bonfire event it's important to keep attendees a safe distance away from bonfires and firework explosion zones. Mark out your pedestrian zone with some Avalon barriers, they come in a nice bright visible orange which is perfect for night-time and are compliant with pedestrian restraint system BS 7818 specifications. They'll even match your pumpkins.
Planning for parking
Be prepared for more cars than you imagine, especially on a rainy night when walking or cycling feels like a less pleasant plan. Mark out designated parking areas with the help from Highwayman Traffic Cones. It's also wise to highlight no waiting zones with some no waiting cones to avoid blocked entrances and grumpiness!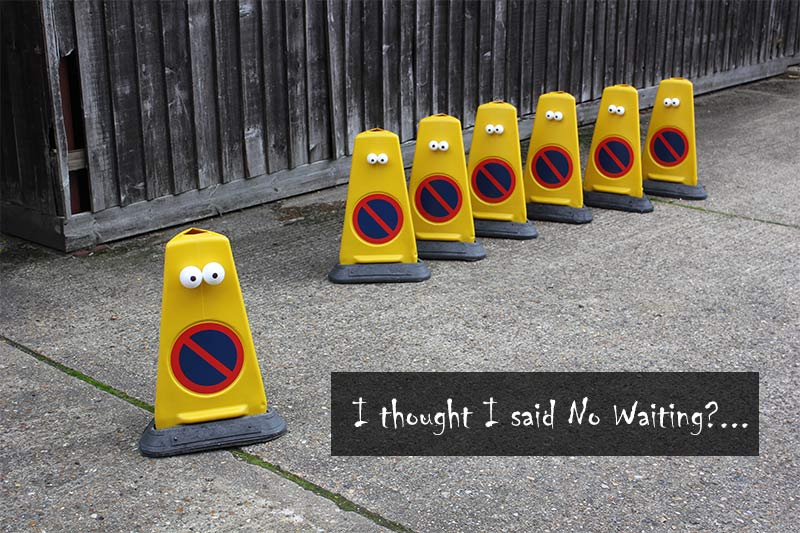 Firework storage containers
It is illegal for anyone under the age of 18 to buy or set off adult fireworks. Fireworks are categorised into four bands. Bands 2 and 3 are classed as adult fireworks, and category 4 fireworks must only be used by professionals. Keep your fireworks safe, dry, away from naked flames and sparks, and out of reach from children in a lockable flammable storage sloping top bin.
Getting into a spin over where to pin your Catherine Wheel?
Worry no more, no need to pin it precariously on a rotten fence post. A Bott Perfo tool storage trolley doubles as a perfect portable Catherine wheel display unit. It's on wheels for ease of manoeuvrability. Two of the wheels are braked to ensure the trolley stays exactly where you left it! And, it's double-sided so you could have double the Catherine wheel goodness.
Sparkler disposal
Who doesn't secretly enjoy writing their name in the air in sparks? Once you've finished practicing becoming the next air Van Gogh, don't forget that sparklers can still be hot and sharp once burned so it's wise not to put them in a general use waste bin. Instead, add some damp sand to the bottom of a galvanised dustbin and pop those bad boys out of harms reach.
Bad weather preparation
Let's face it, this is the UK. If an outdoor event is planned, it will almost certainly rain. For those who forgot to bring a brolly or wear a waterproof hooded jacket, cycle shelters double-up as a wet weather wonder. Crowds may shelter from the elements underneath.
What happens if Frosty the snowman puts in an early appearance?
Icy pavements can be prevalent in the evening and it can be much more difficult to spot icy patches in dim light. Prepare for the unexpected, have a grit bin and salt on standby to avoid slips and falls. Why not be extra kind to the environment and sample a new range of recycled grit bins. Their colour is completely random as they are created from scrap powder. Another bonus is that they are cheaper than the average grit bin. Winner!
Refreshments
On a chilly November night, there's not much more appealing than a sizzling hot dog or burger with fried onions and a dollop of tomato ketchup. Hygiene is key when preparing and storing food. High grade food ingredients trucks with lids will keep your baps fresh, clean and dry. They're on wheels too, which is wheely good.
Accompany your burger with a soothing hot cup of tea or coffee to really warm the cockles. Keep milk and sugar sachets or plastic spoons in an ingredients dispenser. They are made from 100% food-grade polyethylene and are available in two sizes and a variety of colours.
And for your food left-overs (if there are any!) serviettes and empty cups, colourful flip-top waste recycling bins are just the ticket for keeping the environment clean and tidy.
Wishing you a safe and fun bonfire season
Note: Before lighting your bonfire please check underneath it and any nearby leaf piles for any animals which may have taken up residence. Hedgehogs in particular enjoy sleeping underneath a nice warm bonfire stack.
Visit the Government website for full information on Fireworks guidelines and laws.

Author Bio -
Debs
Content, marketing, social, graphic design and PA to an unusual small red dragon.