Customer Stories - Bright Bricks
Bright Bricks are a professional Lego building company, that's right LEGO! They've built everything from a 40ft Christmas tree to a jet engine.
Working on a range of projects from pieces for museum exhibitions, corporate events to promotional events, you are bound to have seen some of their work.
As you can imagine the Bright Bricks warehouse is pretty darned big and to reach the bricks right at the top they need sturdy steps to easily reach what they need to create their next masterpiece.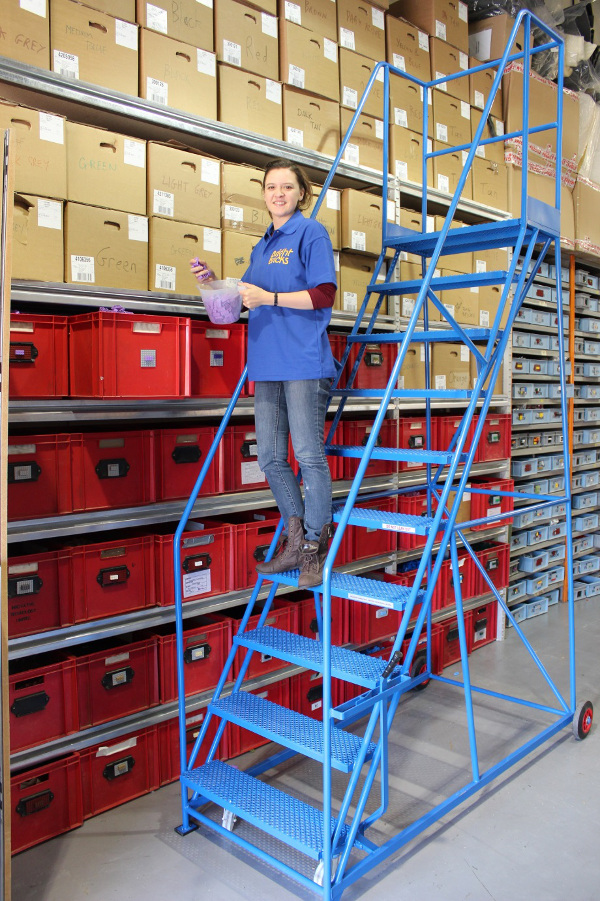 That's why they ordered our 10 tread lever brake safety steps with punched metal treads, offering a strong welded steel construction with hand rails either side of the steps and a kick plate on three sides of the platform as well as a hand lever locking bar which mobilises and immobilises the unit when needed.
Now they can reach those little coloured bricks of joy quicker and easier (and safely) we are looking forward to seeing what they build next! in the meantime you can watch their latest video of them creating Rocket and Groot from the new Guardians of the Galaxy movie by Marvel.

Author Bio -
Laura Holland
Social Media and Web Content Coordinator, Jan 2014 - May 2015