ESE Direct Support National Recycle Week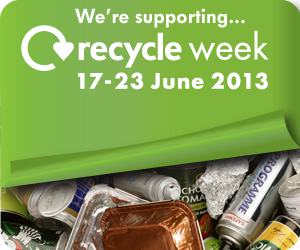 Here at ESE Direct we're big fans of recycling and as well as stocking some really great products to help you recycle at home and in the workplace, we also follow our own advice and recycle as much as we can here at our base in Norwich.
17th - 21st June is National Recycle Week and we are supporting the UK- wide campaign by giving our customers a really good deal on some recycling kits.
Recycling shouldn't be difficult and it doesn't have to cost the earth. It is easy to segregate your waste and educate your staff in simple steps to get into the habit of recycling.
To support National Recycle Week we are offering a new product for sale via our website.
These slim bins are ideal. The idea is that most people will buy 3 bins and 3 separate lids to segregate waste.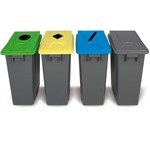 These bins are great for smaller businesses who want to make a difference. Their many attributes include:
Designed to fit restricted and smaller spaces
Easy to clean and maintain
Made of durable and rigid plastics
Built-in handles for easy lifting and transportation
Lids keep waste out of sight and allow use without touching
National Recycle Week is a great time to make that change and introduce recycling practices into your office.
Purchase your recycling bins here.