ESE George meets Sugarface at The Museum of Norwich
Due to his adventures visiting the GoGoDragons in the fine City of Norwich, ESE George our resident dragon has become somewhat of a local celebrity.
He was invited to meet baby GoGoDragon Sugarface at The Museum of Norwich at the Bridewell. Sugarface was designed by pupils at Cantley Primary School and is a ray of sunshine in her rainbow colours.
ESE George meets Sugarface and makes some new knitted dragon friends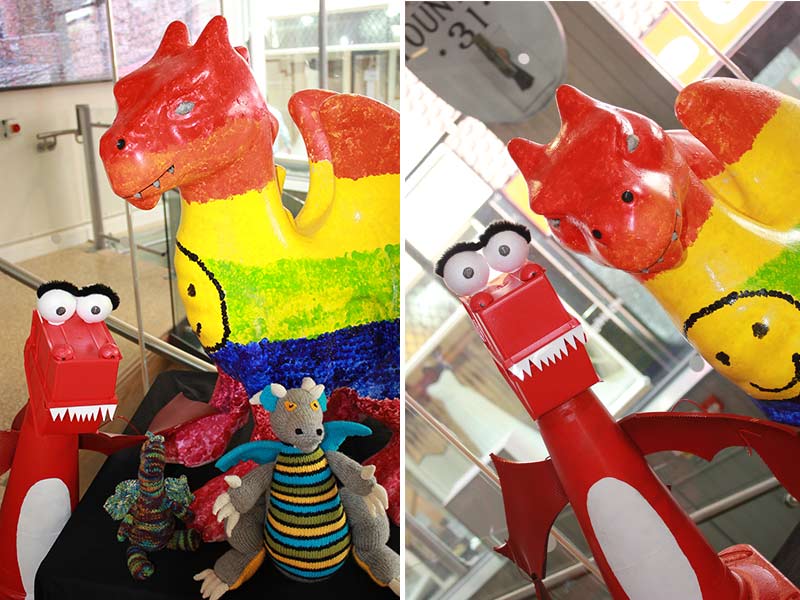 George also had the pleasure of making some knitted dragon friends! Each Tuesday 2-4pm Norwich Museum are holding a dragon knitathon. They plan to fill their window with their knitted creations which will later be auctioned off with proceeds going to GoGoDragon nominated charity, Break.
The Museum of Norwich is holding a selection of dragon related happenings which run from 22nd July to 2nd September.
Every day you can join in with the following activities.
Follow Snap the knitted dragon around the museum as he gets ready for a city procession.
Have a go at making your very own fire-breathing dragon out of a paper cup.
Dare to enter the dragons' lair – he's very friendly, just don't touch his eggs!
Say hello to Sugarface the baby GoGoDragon
View the dragon hunter exhibition which includes dragon trophies and fossils collected by Colonel Viper!
ESE George and Sugarface the baby GoGoDragon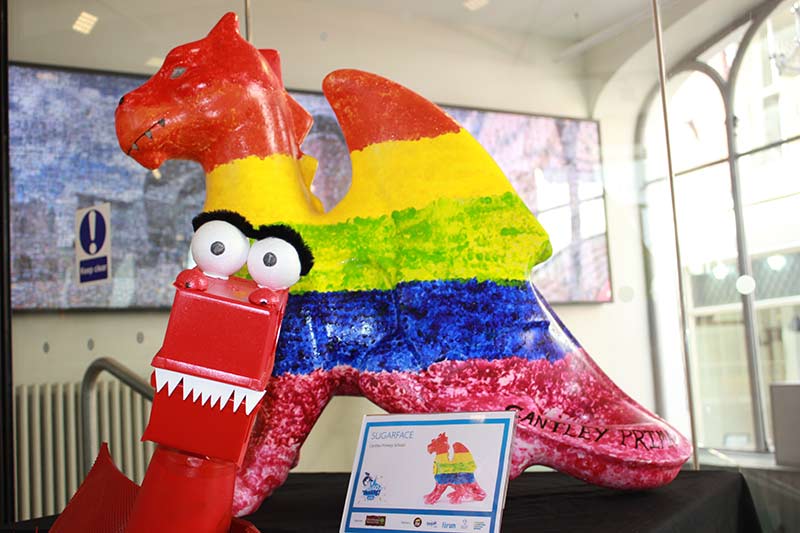 More information about The Museum of Norwich can be found on their website.

Author Bio -
Debs
Content, marketing, social, graphic design and PA to an unusual small red dragon.