Growth for the ESE Direct Team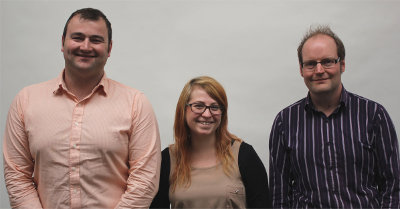 ESE Direct continues to strengthen its award-winning team with the introduction of three new team members. The additions come as the company is enjoying a period of impressive growth.
In order to accommodate this growth, their office and storage space at their base at Wensum Works, just outside the City, will also be extended.
The new appointments bring the total number of new staff members appointed in 2013 to six. Martin Gilmour, previously of MattressMan, joined the team on 20th May as Marketing Manager. He will spearhead the company's online and offline marketing initiatives, bringing with him a wealth of experience in this field.
Alex Kemp has taken on the role of Buying Manager, joining the ESE Direct team from ARCO. Alex's role aims to ensure there is always the widest range of high quality and best-priced products available both online and through the catalogue.
Gemma Eyles has joined the customer facing sales team. Gemma will liaise with customers on a day to day basis dealing efficiently with the myriad of enquiries and ensuring the buying experience is as customer friendly as it can be.
Managing director, Simon Francis said of the appointments and expansion: "As our business grows our staff intake will grow to ensure we are always able to meet the needs of our customers. We are delighted to welcome Martin, Alex and Gemma on board, all of whom have taken on crucial roles within the business as we increase our turnover towards the £10m mark."

Author Bio -
Simon
Managing Director, 1999-2015.