June Charity Day Winners - Norwich Door to Door
Norwich Door to Door came to visit us and collect their cheque on a very sunny afternoon, our #ESECharityDay meant they got to take home £376.00.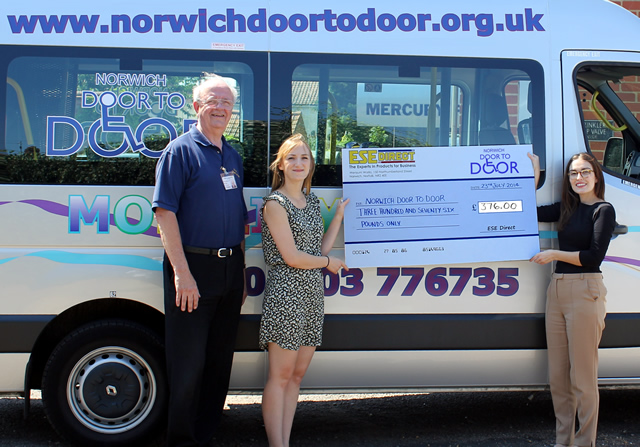 Norwich Door To Door are a caring and welfare charity, formed in 1992 they enable and enhance the wellbeing and life experience of severely disabled children, adults and older people with severe mobility problems. They also offer a dial-a-ride service for people on low income who need extra help to get about independently.
Kate at the charity has advised that they have just added a new mobility bus to their fleet, taking it to 9 in total which really helps the charity reach out and help more people.
Visit Norwich Door to Door Website or call them on 01603 776 735.

Author Bio -
Laura Holland
Social Media and Web Content Coordinator, Jan 2014 - May 2015