Mouth to Mouth Face Shield
When faced with an emergency situation, resuscitation might be the difference between life and death, but making sure you keep yourself safe is also key, which is why the mouth to mouth face shield is a great device to have in your first aid kit.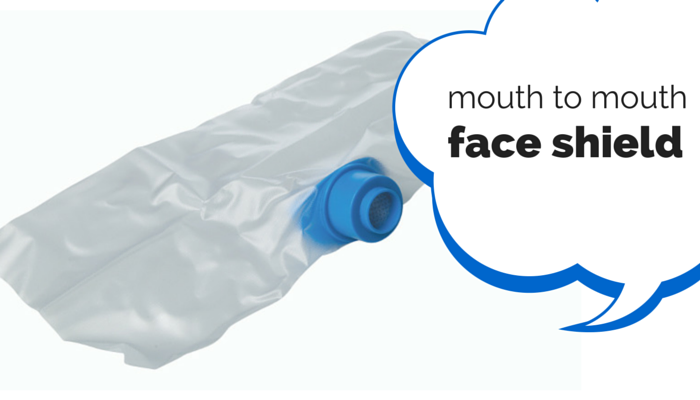 Traditionally mouth to mouth was just that, mouth to mouth, but due to the nature of this it means that the resuscitator could get an infection.
What infections could I get from performing mouth to mouth without a shield?
Bloodborne pathogens are viruses or bacteria which is found in the human blood or bodily fluid, they causes diseases and are easily spread by coming into contact with the above. The two viruses which are most notably passed this way are HIV (which causes AIDS) and HBV (Hepatitis B).
How does the mouth to mouth face shield work?
The mouth to mouth face shield works by protecting your mouth, nose and eyes; this prevents blood and bodily fluid getting into your blood stream. The face shield is simple to use:
What else should I consider when attending a first aiding emergency?
You should make sure that you have protective equipment which should be found in the first aid kit. As well as the mouth to mouth face shield, there should be:
Protective gloves – protecting you from coming into direct contact with blood or bodily fluid
Hand gel – To kill any bacteria which you may have come into contact with.
If you have any other questions regarding the mouth to mouth face shield or any of our products please do not hesitate to call our friendly and award winning customer service team on 0808 163 3704.

Author Bio -
Laura Holland
Social Media and Web Content Coordinator, Jan 2014 - May 2015