Our sales team get a little lift
We are proud of the excellent product knowledge of our sales team. We regularly provide product demonstrations, sometimes given by Mark Wilson, our Sales Manager and often by the manufacturers and suppliers of our industrial products.
This week, Danielle, Luke and Jason were treated to a very informative morning with Andy Gilder from Edmolift. He demonstrated the huge capabilities of the 1000kg capacity low profile scissor lift table (order ref: TCL1000B).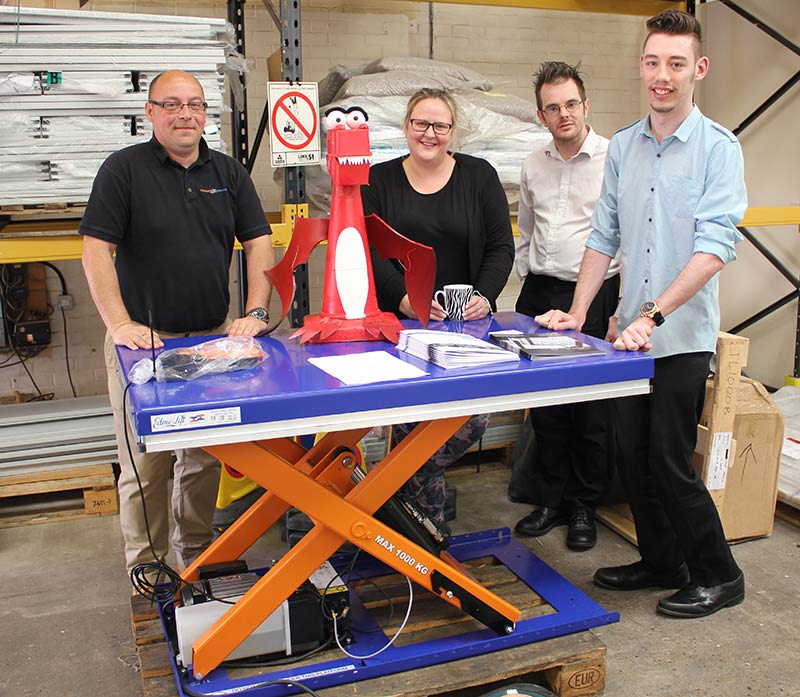 Our sales team are trained to ask you the right questions, so that they may recommend the best product to suit your requirements. Questions such as the intended use of the lift and the type of power supply available are among just a few of the important pieces of information used in suggesting the best lifting system for you.
If you are looking to purchase a scissor lift and would like some help and advice, please call one of our sales advisors on 0808 278 3258 and they'll be very happy to help.
Also suitable for lifting unusual small red dragons.

Author Bio -
Debs
Content, marketing, social, graphic design and PA to an unusual small red dragon.