Recipe Corner - Egg Muffins
Egg muffins are super easy to make and great for breakfast, lunch or just as a snack!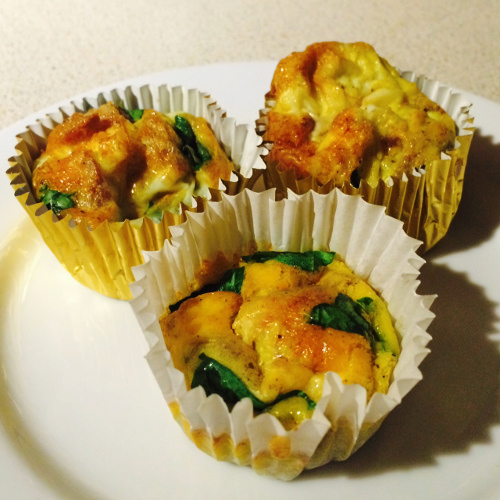 Ingredients for egg muffins (to make 5)
3 eggs
Salt & pepper
Butter
Spinach or anything else you want to put in; ham, pastrami, mushrooms, or peppers all work
What you'll need to cook the egg muffins
Muffin/cupcake/Yorkshire pudding tray
Muffin cases
Method for making egg muffins
Crack three eggs into a bowl and mix in the salt and pepper to taste (I like a lot of pepper in mine personally) until the white and yolk are combine.
Equally distribute the mix into the buttered muffin cases and add in your spinach and ingredients (I used spinach and left over roast pork for these ones)
Put into a preheated oven at 180°c for 20 mins, once you have removed from the oven you will have to leave them to stand for 5 minutes so they settled back down into the cases.

Author Bio -
Laura Holland
Social Media and Web Content Coordinator, Jan 2014 - May 2015