#SOMECOMMS Awards Evening
Last Thursday we attended the #somecomms awards, being shortlisted for the Best Business Blog.
The awards themselves were hosted at the magnificent Emirates Stadium which was lit up and looking lovely for the event.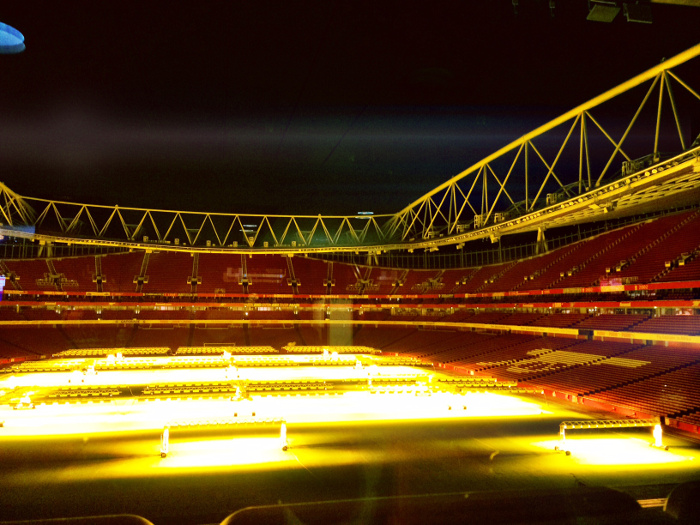 We were greeted by a champagne reception and had a look at the table plan to see who we were sat with. #Table20Forever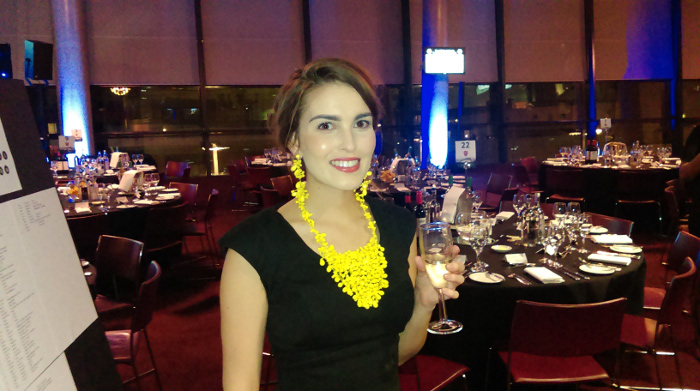 We had a great view of the proceedings and a great table of people for the night including The King's Fund, Premier and We Are Social.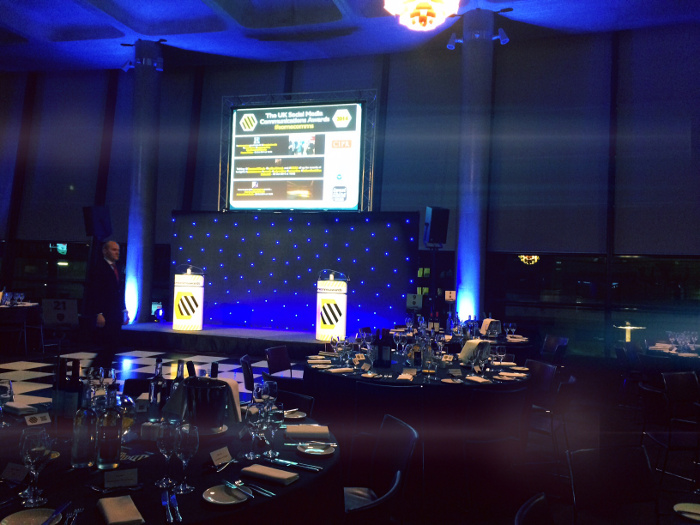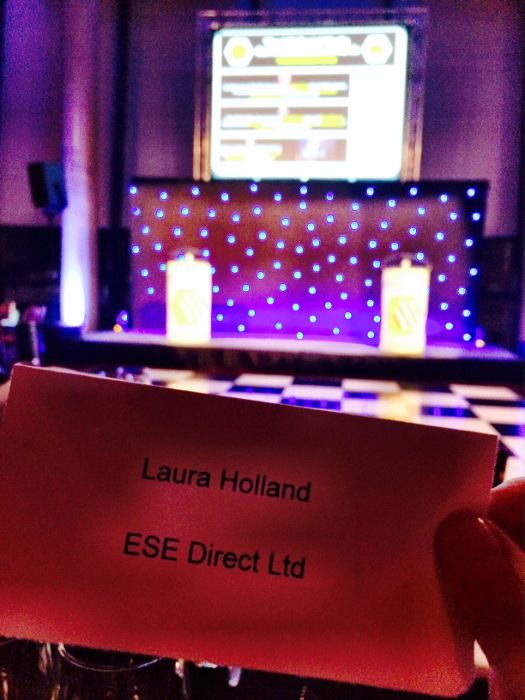 We had an amazing 3 course meal before the awards kicked off, including these delicious profiteroles which came with chocolate dipped strawberries.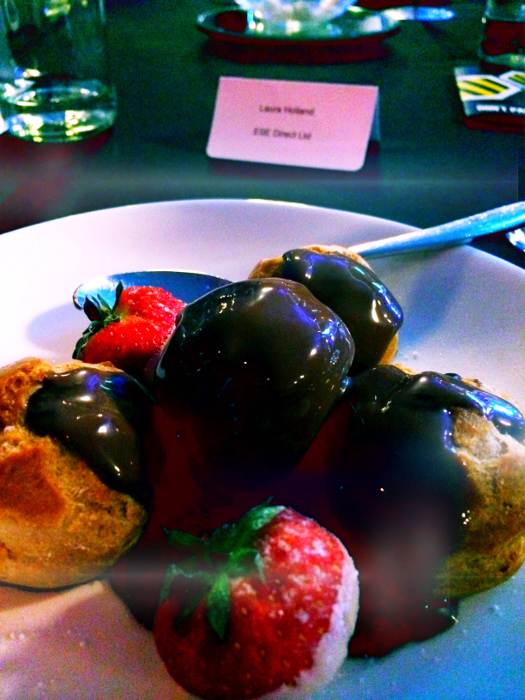 The best bit was they put TWO gravy boats full of chocolate sauce on each table, which lead to some interesting gravy boat to mouth pictures being tweeted on the #somecomms wall.
Then it was onto the awards! There were some excellent companies shortlisted for the best blog award, and as the runners were announced by none other than Marcus Bentley (The voice of Big Brother) the nerves hit!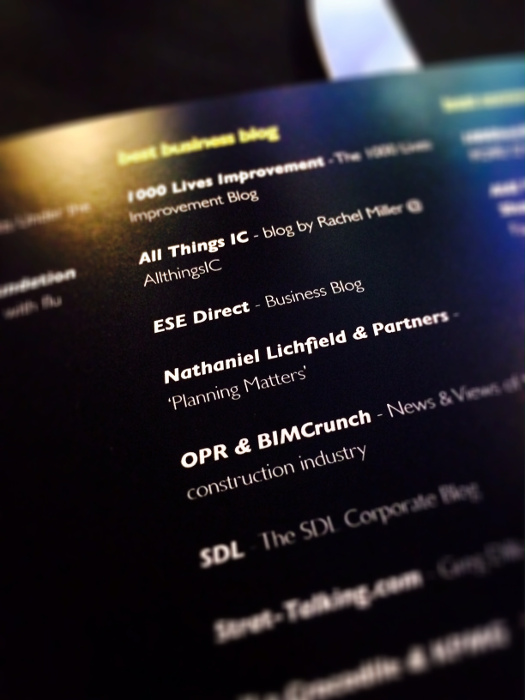 Unfortunately we did not win, and it went to TopLine Comms who we had spent the evening building a rapport with on the Twitter Board.
The night wasn't a total loss though as We Are Social who were on our table won Best Large Agency and invited us all up on stage with them!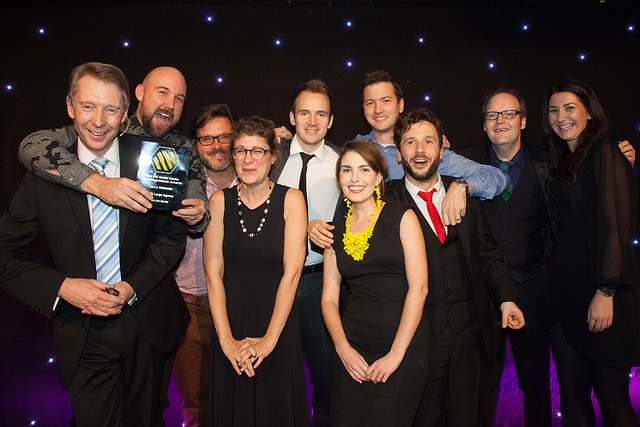 You may also recognise Andy Crane on the left, who was presenting the event for the evening; he was in the Broom Cupboard with Edd The Duck.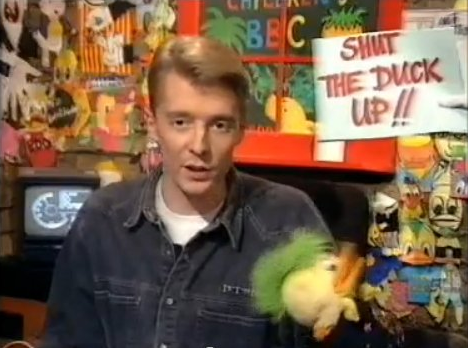 Author Bio -
Laura Holland
Social Media and Web Content Coordinator, Jan 2014 - May 2015