Staff Spotlight - Alex Kemp
Our first Staff Spotlight is Alex Kemp, we found out what makes him tick
What is your role at ESE Direct?
Purchasing Manager
What do you like to do in your spare time?
Play ninjas with my daughter
Who are you listening to at the moment?
I'm revisiting some early nineties hip hop with Straight Outta Compton featuring quite heavily
What was the last book you read?
Wolf Hall– Hilary Mantel
What is your favourite film?
Stepbrothers
If you could have dinner with 3 people living or dead who would it be and why?
Elvis Presley, Howard Hughes and Karl Pilkington.
Elvis Presley for menu recommendations
Howard Hughes for the secrets
Karl Pilkington for entertainment
What is your hidden talent?
I don't have any, my talents are there for the world to see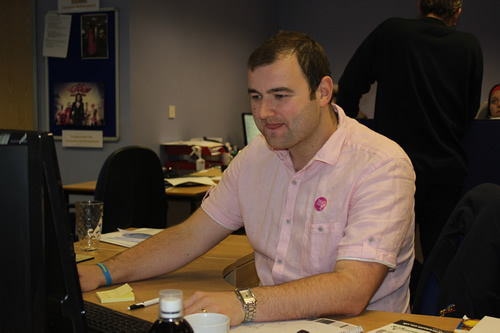 Author Bio -
Laura Holland
Social Media and Web Content Coordinator, Jan 2014 - May 2015