Staff Spotlight - Julie Driver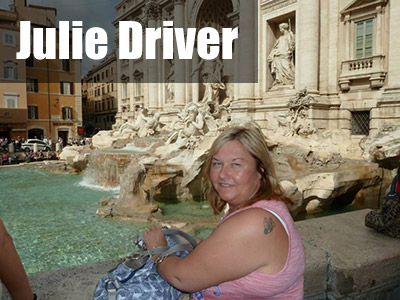 It's time again to hear from another of our team, here we welcome Julie, our newest addition to our accounts department and discover that she has a penchant for horror movies and goats cheese!
What is your role at ESE Direct?
Accounts Assistant
What do you like to do in your spare time?
Go to the theatre
What music are you listening to at the moment?
Radio, don't listen to much really listen to CD etc
What is the most embarrassing CD/MP3/ record(?!) you own?
Billie don't be hero - Paper Lace.
What was the last book you read and would you recommend it?
Hunger Games - Yes really enjoyed the series of books.
What are your top 5 favourite films?
All of the Hunger Games films
Dawn of the Dead
A Nightmare on Elm Street
Night of the Living Dead
Coyote Ugly.
What is your favourite food, and when was the last time you ate it?
Goats Cheese, all the time.
What 3 things would you choose to have with you if you were stranded on a desert island?
Book, goats cheese and Bear Grylls (to look after me).
If you could have dinner with 3 people living or dead who would it be and why?
Miranda Hart - she makes me laugh
Patrick Swayze - do I need to say more
James Cagney - the first actor I liked to watch.
What is your hidden talent?
Bend my thumb back to my wrist

Author Bio -
Debs
Content, marketing, social, graphic design and PA to an unusual small red dragon.