Street Furniture Explained
When I first heard the term street furniture I had this very odd image in my head of sofas and TVs in the middle of the road, sadly its not. Street furniture is a description of items that you find as you walk or drive down the street from bollards, to traffic signs, to litter bins.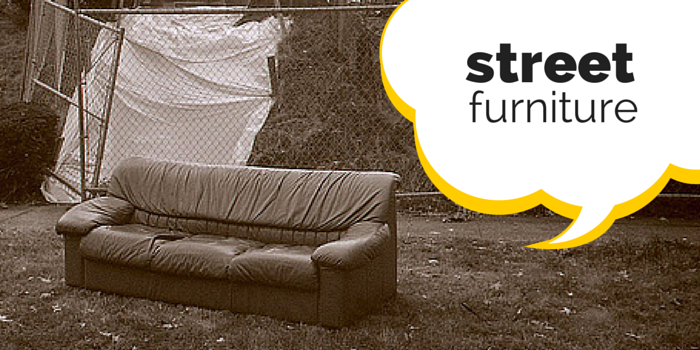 We decided to take a look at some of the more popular items you will see in your everyday travels.
Bollards
Bollards are used for controlling and blocking vehicle access to certain areas, whether this is restricted premises, parking spaces or pedestrianised areas.
There are a few types available from the permanent to the removable as well as retractable for those areas where you may want to block off access for specific periods of time.
Cycle Racks & Shelters
More and more cycle racks and shelters are appearing across cities especially since the introduction of Boris Bikes in London back in 2010, a clever cycle hire scheme which encourages the public to cycle rather than drive.
There are many different types of cycle racks and shelters available, and if you want a more in depth look at these you can read our guide on choosing the best bike rack for you.
Outdoor Seating
Outdoor seating is mainly seen in parks, residential areas or squares in the urban and suburban areas.
These can range from the very basic beam seating (similar to the ones you see at a bus stop) to a full bench seat which are the norm in parks.
Pedestrian Handrails
This is another item which you will see on a daily basis without even thinking about it, pedestrian handrails.
From pedestrian crossings, to hill top walks and even street corners to stop people from crossing in front of heavy traffic. There is a variety available depending on your needs from hinged gates to impact protection railing.
If you have a question regarding any of the street furniture listed, you can contact our friendly and award winning customer service team on 0808 163 3704 or use our LiveChat! service on the website.

Author Bio -
Laura Holland
Social Media and Web Content Coordinator, Jan 2014 - May 2015