The 6 Best Floor Cleaning Aids
Cleaning floors; one of those tasks that seems to fill everyone with dread, and also a task you see time and time again in shopping centres, restaurants, and hairdressers (to name a few).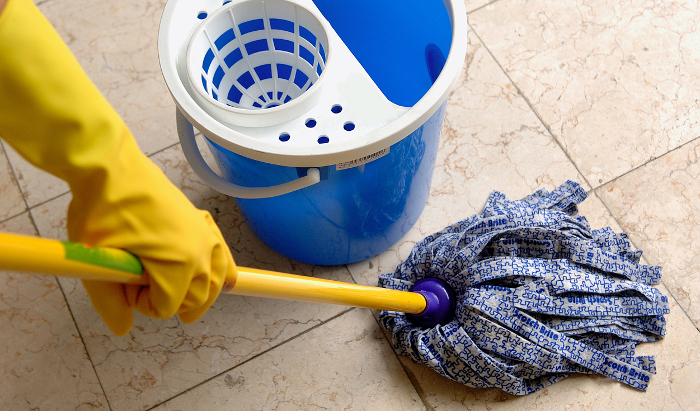 As both James Bond and Batman will tell you; nothing improves a job like gadgets, with this in mind we are taking a look at a few products which will make the task (and your life) a little bit easier.
Cordless Vacuum Cleaner
Cordless vacuum cleaners are a great and compact addition to your cleaning arsenal.
They give you that extra manoeuvrability when cleaning hard to reach places i.e. corners or close to the wall. You can also get wet & dry cleaners meaning you don't have to keep switching appliances whilst tackling those combination jobs.
Wet & Dry Vacuum Cleaner
An industrial vacuum cleaner is ideal for any janitorial department and for a range of environments and industries such as workshops, warehouse and offices.
The vacuum cleaners are lightweight and can be used on wet and dry floor for complete versatility when cleaning. With a high powered blower function it also means that you can tackle those hard to reach places where dust and dirt usually reside.
Valet Machine
When you want to keep your business premises clean and tidy the valet machine is your best bet. It can clean carpets, car interiors and many other fabrics making sure you give a great first impression every day of the week.
Because of the large capacity it means that there is less time spent emptying and refilling the machine.
Floor Sweeper
Whether you own a large shop, office or workshop keeping your floors clean of dust and debris is a priority to the safety of your employees and visitors. Plus, of course, it helps to make a great impression of your business and premises.
The sweepers have 4 brushes; two side brushes which sweep away debris and then underneath two more brushes which lift the debris into the hopper. This makes them great for premises with hard floors.
This should be the number one item on your list if you are in the janitorial business. Equipped to hold all your cleaning products including bottles, sprays, and any other cleaning equipment you may have whilst being easy to manoeuvre over different surfaces.
The back features hooks where refuse bags can be attached making cleaning and throwing out waste a breeze.
Mop Bucket on Wheels
When it's a quick spill that needs dealing with, you will usually see these handy mop buckets on wheels.
With deep bucket to hold water and soap/disinfectant and the top bucket to strain out any excess, it's easy to use and extremely portable.
Take a look at our full range of cleaning supplies, cleaning trolleys and vacuum cleaners & pressure washers. But if you have any questions please call our friendly and award winning customer team on 0808 163 3704

Author Bio -
Laura Holland
Social Media and Web Content Coordinator, Jan 2014 - May 2015