Tote-ally Awesome Tote Pans
Tote pans offer a durable and versatile option for storage in small spaces, they also have the option of racks and stands, which is ideal for many environments.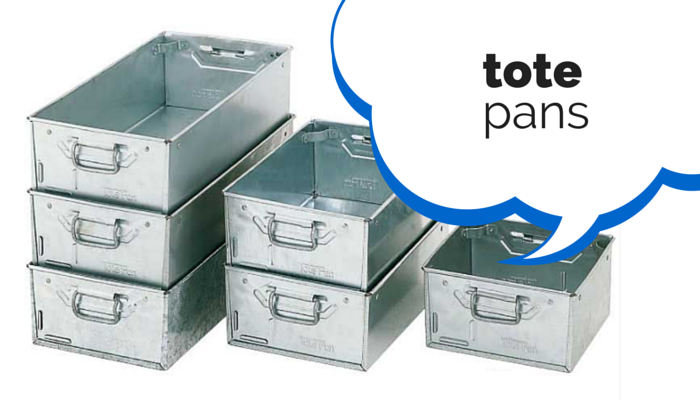 So what is available and what can they do for you? Let's take a look.
Plastic Tote Pans
Plastic stacking tote pans are incredibly versatile and can be used to store a range of items.
Most plastic tote pans feature integrated handles to make them easy to move and store when needed.
Because they are made of one piece moulded polypropylene they are liquid tight making them easy to keep clean.
Used in workshops and can be used in offices.
Metal tote pans are great for the more intense storage, being heat and oil resistant they have reinforced rims and easy to grab handles.
The metal tote pans are also available in an open fronted version, which makes grabbing anything stored in them super easy especially if working on an assembly line or workbench where fiddly parts need to be reached quickly.
Available in a number of different depths these are most commonly found in garages, and assembly lines.
Work stands and racks for tote pans making storing stock or assembly items more organised and easy to get to.
There are different typed about from cantilever, allowing for easy to picking with a tilted top to counter and bench storage units allowing you to carry out jobs on the flat surface, to the classic storage racks allowing for neat and organised storage.
If you have questions about tote pans, racks, or stands or any of our products please do not hesitate to call our friendly and award-winning customer service team on 0808 163 3704.

Author Bio -
Laura Holland
Social Media and Web Content Coordinator, Jan 2014 - May 2015