Whether you produce, store, collect or recycle hazardous waste businesses have a responsibility in making sure that it causes no harm or damage and is in fact part of your 'duty of care' as a business.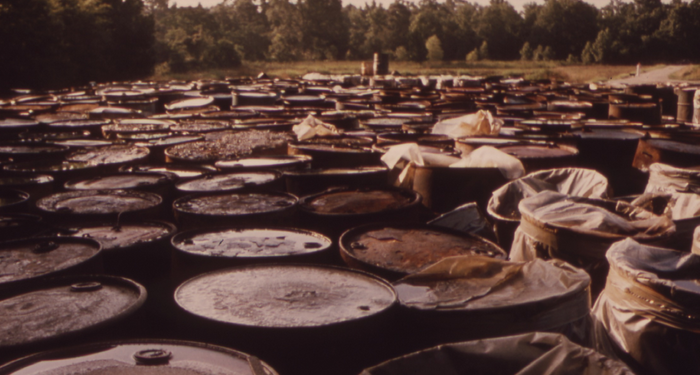 The below is a good starting point in determining whether tour waste is hazardous or not.
asbestos
chemicals, e.g. brake fluid or print toner
batteries
solvents
pesticides
oils (except edible ones), e.g. car oil
equipment containing ozone depleting substances, e.g. fridges
hazardous waste containers
If you are a producer or holder of waste you will need to register your premises, classify the waste you are producing or holding as well as making sure that all the waste is separated and stored safely.
When using companies to collect your waste please make sure that they are authorised, this means that they will be registered and their waste sites have environmental permits.
You must also keep records for 3 years; the records form a 'register' and include:
Consignment notes
Consignee returns
Any other related documents
If your waste is rejected for any reason you can get guidance on what to do from the gov.uk site.
There is more information available if you are a carrier or a consignee.
Storing Hazardous Materials and Substances
There are a number of ways to store hazardous materials and/or substances including:
Cabinets
This storage cabinet is ideal if you have limited floor space as its wall mountable with 2 lockable doors, its CoSHH compliant and is galvanised for protection against rust.
Chests
These sturdy and robust Armorgard chests feature 5 lever deadlocks and flame arrestor gauze fitted on all boxes. A full welded sump prevents leakage. The chest also has forklift pockets for manoeuvrability.
Bins
Bins allow containers to be easily lifted in and out with its sloped lid. It also has a removable sump tray which allows any spillages to be easily removed and dealt with in the correct way.
Containers
These Armorgard walk in-storage containers are ideal for large quantities of chemical or flammable substances with high and low ventilation. They also feature lifting eyes for crane loading.
You can see ESE Direct's full range of hazardous storage online. And if you do have any questions then please do not hesitate to contact our friendly and award winning customer service team free on 0808 163 3704.

Author Bio -
Laura Holland
Social Media and Web Content Coordinator, Jan 2014 - May 2015