10 industrial products to help avoid a zombie attack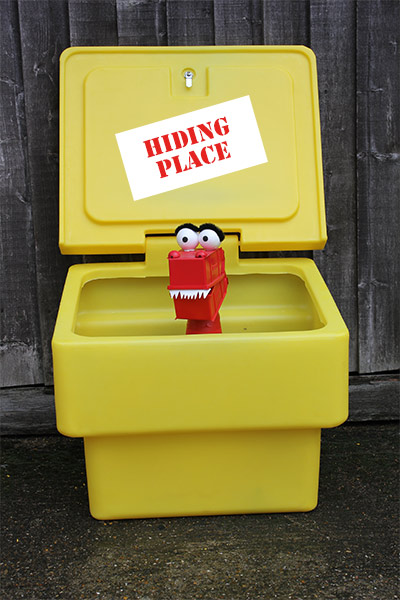 It's the time of year again for pumpkin carving, apple bobbing, trick or treating and lots of spooky goings-on. Where Ghosties and Ghoulies come out to play, skeletons rattle and black cats are crossing our paths. You never know just what may be lurking around the next corner.
We believe it's best to be prepared for every eventuality. It's easy to be complacent, content, casually sipping on your hot chocolate when boom a Zombie apocalypse is upon you. Yikes!
So, here are 10 industrial products to help in the case of a Zombie attack.
Climb to the top of these lofty steps to get first view of an incoming onslaught of Zombies, you can then notify fellow Zombie avoiders of their imminent arrival forewarned is forearmed as they say.
Very Autumn/Winter 2015, it's simple. Hide in them! (Ensure they are empty, or things could get very salty).
Ward off wandering zombies by creating a wall of water with one of our high pressure hoses. They fix to the wall and the being spring driven coil back into their holder with ease. You wouldn't want to leave fifteen metres of loose hose reel laying on the floor creating a trip hazard for those Zombies now would you…?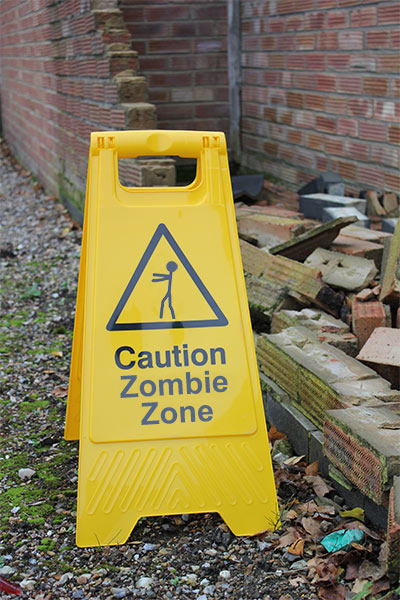 If you're nimble on your toes and there's two of you, grab one end of a roll of extruded polyester strapping each and run forest run, as fast as you can in opposite directions around the group of zombies, you'll soon have them all tied up with nowhere to go.
Use these person-shaped barriers like a great piece of armour, hold them like a riot shield to bat off approaching zombies and guide them in the opposite direction to you!
Coax your Zomblette (vertically challenged Zombie) into one of these sizable lockers, turn the key and hey presto you have a zombie in a locker…
Warn unsuspecting passers-by that they are about to enter the Zombie Zone.
Ensure that those walking dead don't grab you from behind. Gain eyes in the back of your head with the help of an external convex mirror.
Use this much like the grit bin. Get one, get in it, close the door, don't come out until outside is a Zombie-Free Zone. Cover it in moss for extra camouflage.
Set your weather-resistant clocks to Zombie dinner time. Confuse the creepies into believing that it's feeding time and quite frankly time to grab a pair of trainers and jog back on to whence they came!
Wishing you a happy Zombie-Free Halloween!

Author Bio -
Debs
Content, marketing, social, graphic design and PA to an unusual small red dragon.