Lightweight barriers are used for a huge array of situations, from queues at nightclubs to cordoning off indoor areas.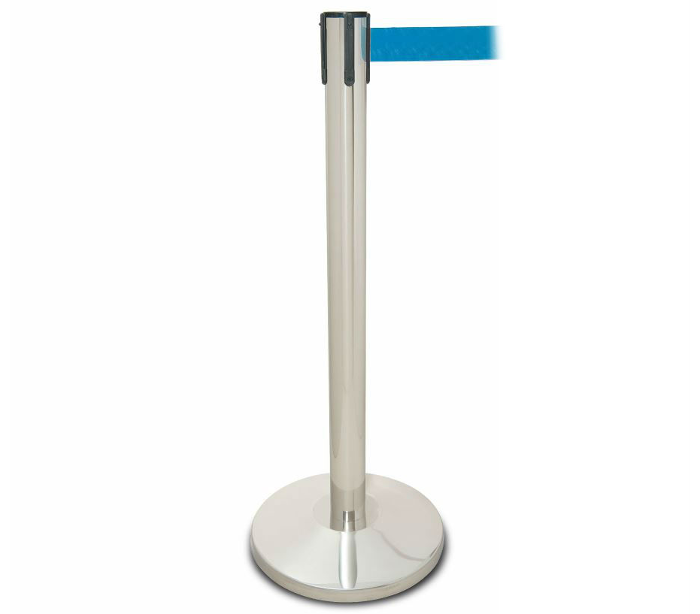 What makes these so popular is their versatility, easy to move around and simple to add or remove belts.
We have a look at the three most popular uses:
Queues and crowd control
The main purpose of the belt barriers! Queue control, used primarily in banks, airports and walk in centres the belt barriers offer a cost effective solution to managing queues, light enough to move and sturdy enough not to easily be toppled over. The belts available come in blue or black and are sure to seamlessly blend in with your premises.
Cordoning off areas
Another great use for belt barriers is to cordon off areas, either a permanent exhibit, work being done or maybe at an event to stop people touching cars or equipment on display. The belts are 2.5m long giving you room to play with when setting up the barriers.
Signs
You can convert your barriers into a handy sign. This is ideal for retail and small businesses that have an offer on, wait time of queue or perhaps just want to let visitors know where to go? This is best used with our freestanding belt barrier posts and features an A4 sized acrylic see through front with powder coated black frame finish. Personalised signs from your printer can easily be slotted into the frame.
Stainless Steel Belt Barriers
Our stainless steel belt barriers are made from high quality materials with a 350 diameter base and 915mm high, it features a 4 way belt connectivity and the belts are available in black or blue. They conform to the latest and relevant EU regulations for peace of mind.
You can view our full range of belt barriers online, if you do have any questions then why not give our friendly and award winning customer service team a call on 0808 163 3704.

Author Bio -
Laura Holland
Social Media and Web Content Coordinator, Jan 2014 - May 2015