A musical packing station
We recently acquired an interesting new customer, Launch Music International. They specialise in the packaging and distribution of music within the Classical sector.
To help improve their packaging processes they purchased one of our packing benches. Speaking to Verity Hateley, from the company, she told us the following:
"Launch Music International Ltd is the one-stop solution for record labels and recording artists working in the Classical music industry.
Our services include:
CD, DVD manufacturing and packaging
Worldwide physical and digital distribution
Label management
PR and promotion
Publishing
Online store
We have been dealing in exports for over 6 years and this year we expanded into the UK market. For the UK, we deal in smaller daily orders, hence the need for a packing bench to increase efficiency".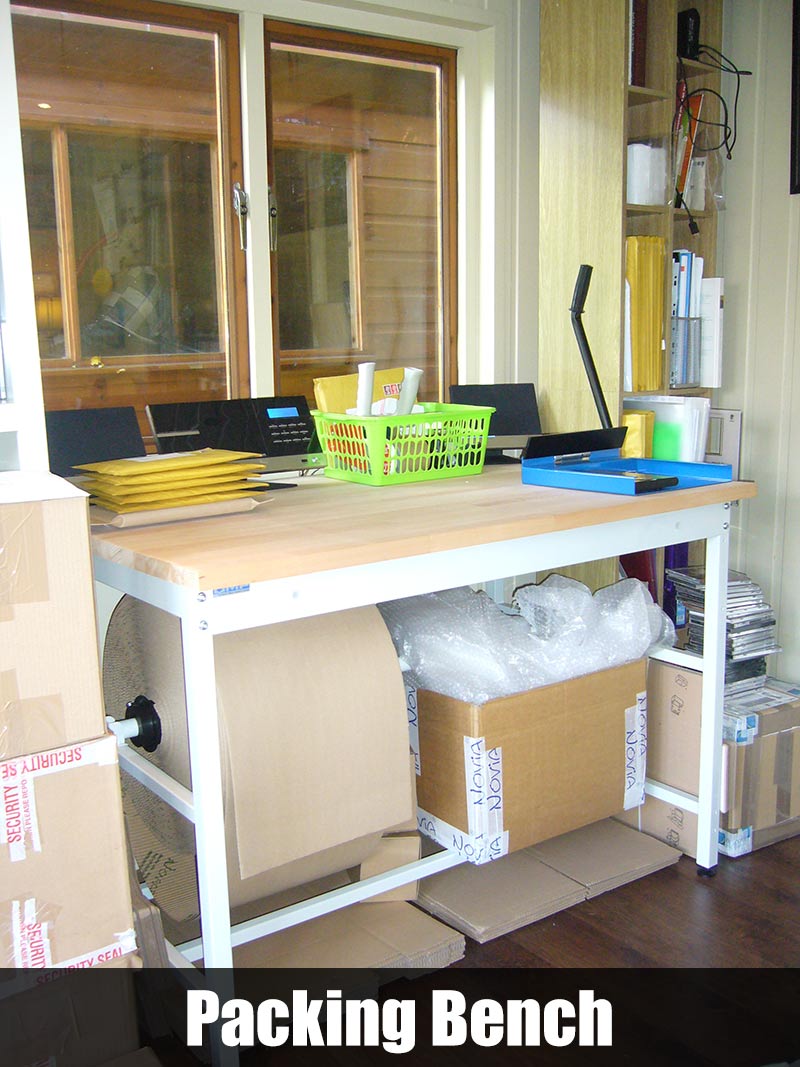 Our packing benches are available with an optional packaging roll holder which fits underneath the desk. Stand-alone packaging roll dispensers are also available. This maximises storage capabilities and creates a convenient way of keeping all your packaging materials in one handy place. You can see here, Launch Music have their roll of corrugated cardboard neatly stored on the packaging roll holder.
Find out more about Launch Musical International on their website www.launchmusicinternational.co.uk.

Author Bio -
Debs
Content, marketing, social, graphic design and PA to an unusual small red dragon.