A Typical Day As A.. Sales Co-ordinator
Ever wondered what it takes to get into sales and what a day in sales is actually like? We spoke to one of our sales co-ordinators, Kelly Raynsford, to find out.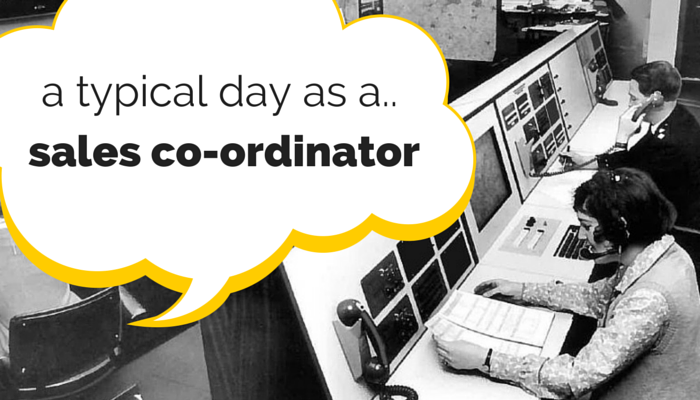 In 2011 I started my first job in sales as a telesales representative, cold calling all around the UK on behalf of well-known charities such as heart foundation, Marie curie cancer. I performed very well for the year that I was there.
I gained a lot of experience in customer liaison, building relationships over the phone and ensuring that all communication is professional and consistent. I was really hungry for work in sales but wanted to gain more experience in a different role, and concentrate more on business to business.
I worked in various different B2B sales roles, including Midwich Ltd & BT Local Business, where I was an account manager. I worked on high targets, and developing companies to generate new business which has given me a lot of experience with dealing with companies and customers.
I started at ESE Direct Ltd formally known as (Eastern Storage Equipment) in April 2014, which was my first experience working in Industrial equipment, as a sales co-ordinator.
I have learnt a lot the time I have been here, such as; all the different products we sell, dealing with incoming calls accordingly and sending out quotations for website and non-website items.
I have also learnt to build relationships with our manufactures to make sure I'm giving the best product details to the customers.
So What is a Typical Day as a sales co-ordinator?
I usually at the office at around 8am-8:15am as I car share with my colleague.

I start my day by sorting through any emails I may have received the night before; replying to customers' requests either a price enquiry or requesting for a quicker delivery.

I normally have a task list on my outlook diary which will remind me to call my key account customers, chase up quotes or to make sure they are happy with everything and there may be something else they require.

Myself and my colleagues answer incoming calls from customers, who are ringing in to; place an order, get a quicker delivery, or they may even live in the highlands where they may be additional carriage that they are enquiring about.

From 11:15am- 11:45am, I deal with the catalogue requests, this is where I input customer information to send to our mailing house. I have lunch at 12:30PM for an hour.

When I return from lunch I usually deal with any emails I have received as well as answering incoming calls from customers placing an order.

At 3pm we get our daily update from my manager on where we are with our target.

I finish up any loose ends, where it may be a quote I'm currently working on chasing up customer enquiries. I also check through my follow up lists, getting more information from quotes I have sent out to find out if that's all they require or if it's likely to be going ahead.

Once all is completed I leave the office at 5:30pm every day.

You can also find out a bit more about Kelly by reading her

staff spotlight

.

Author Bio -
Laura Holland
Social Media and Web Content Coordinator, Jan 2014 - May 2015