A Typical Day at ESE - Sales Manager
If you have ever wanted to know what it takes to be a Sales Manager, read on and find our how our very own Mark Wilson has cemented himself into the team.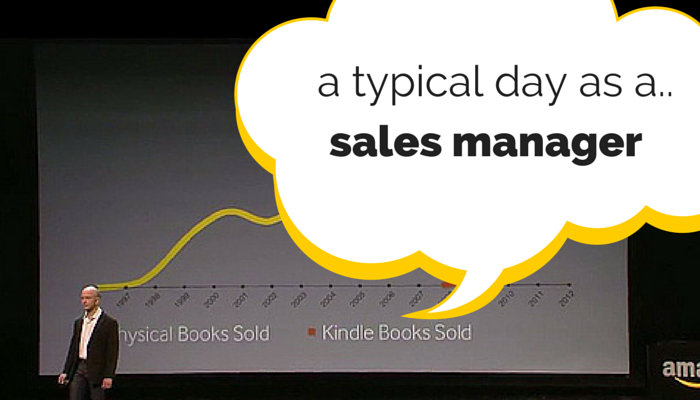 I started in the Industrial Equipment Industry in 1985 with a former competitor of ESE Direct Ltd in Norwich. After spending 17 years with the other organisation working my way up from Sales Co-ordinator to Sales Manager.
I gained a lot of experience and knowledge in my first stint in Industrial Equipment and as the first company was a Storage Equipment manufacturer I learnt a great deal about how things are made. In 2003 I joined Eastern Storage Equipment Ltd (ESE Direct Ltd former name) as Sales Supervisor.
After 18 months in that role I moved to the Projects Department to assist in the costing, quoting and project management of Storage Equipment which I have specialised in for many years now. My five years in Projects gave me solid experience in dealing with high value and complex installations.
In 2009 our Direct Sales department had grown to be the larger part of the business so I moved there to help handle the expansion. After 18 months back in Direct Sales I was asked to become the Sales Manager looking after Direct Sales, Customer Services and the warehouse.
In 2013 I was asked to manage sales in the Projects Department as well as the Direct Sales Department. In order to do this I needed to free-up time so I dropped the Customer Service responsibility.
In October 2014 I start an 8 week ILM Course in Leadership and Management which I successfully completed I am currently working on 2 assignments which will give me the ILM qualification.
Sales Manager Typical Day
I usually get into the office at 7.45am after my half hour walk in. I enjoy the quiet time before official start at 8.30am. I use the time to prepare for any meetings which are scheduled for that day and to run reports of which there are many these days.
The other five members of the Direct Sales Team arrive between 8 and 8.30am and we have a quick catch up on our previous evenings. One of my first tasks is to check through my email and quickly address any urgent ones. As one of my keys roles is to advice the other team member on pricing strategy I often have a number of request for discount authorisation.
I usually have a few enquiries each day from my own managed list of key customers and I like to make sure that these contacts are getting to personal attention that they deserve. There will usually be a couple of meeting planned for the day and I will often attend Direct Sales, Projects, SMT (Senior Management Team) and G5 Meetings.
I keep the time from 12.30 to 2.30pm clear as this is when the Direct Team take their lunch-breaks, mine is at 1.30pm and I often eat something that I have brought in.
When I'm back at my desk at 2.30pm team members are likely to have more enquiries needing discount authorisation which I deal with quickly. At around 3pm the Direct Team like an update on our progress towards our daily target which I give them. If we are ahead of target we all get a buzz from that.
If we are still working towards our target we focus on converting the interesting enquiries that we have. I like to update the Finance Direct on team activity for both of the areas that I manage (Direct and Project sale) late pm and as I am usually one of the last to leave the office I start my walk home at 5.45pm.

Author Bio -
Laura Holland
Social Media and Web Content Coordinator, Jan 2014 - May 2015