A Typical Day In .. Technical Sales
You've previously read our 'Day In The Life Of..' Sales Co-ordinator and Sales Manager articles, this week we are looking at what its like being in Technical Sales with Stuart Ambrose.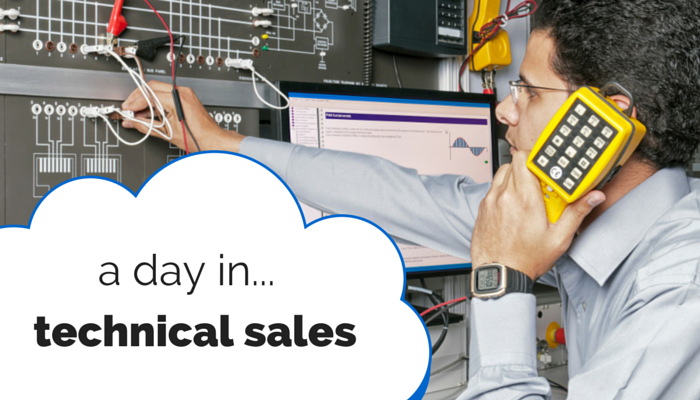 Stuart Ambrose started in the Industrial Equipment industry back in 1987, after he served in the Royal Navy for several years as an Aircraft Engineering Mechanic on various types of helicopter, onshore and at sea.
He then came to ESEDIRECT Ltd (formerly Eastern Storage Equipment Ltd) as the Warehouse man, a complete change from what his previous experience.
As the Warehouse man he learned about the products we sold at that time, goods in and out / stock control, forklift driving and driving of the company delivery vehicles, a van and 3.50 tonne truck, delivering and collecting when required generally around East Anglia and into London.
After a couple of years having gained a good knowledge of the products he came into the office in a Sales role, this was his first real contact with customers and computer work. (Although mostly paperwork was all hand written at that time).
Since coming into the office, Stuart has worked in Catalogue/Direct Sales, Purchasing, Customer Services, and our Project Office, landing back in Direct Sales a few years ago using his product knowledge and experience to help grow the Direct Sales turnover.
A Typical Day In Technical Sales
My working day starts at 8.00am after a 15 minute scoot into the office (I cycled for many years before this). Once in and logged onto my computer, I check my e-mails whilst logging onto other programmes that I use throughout the day. I also log onto our Online Chat facility offering support especially as it is active during the day with people asking all kinds of questions and requiring information.
The Sales Manager is already in and the other members of the Direct Sales team arrive for an 08.30am start. Coffee and teas are flowing and we have a quick catch up on who had what for evening meals or what we may have watched on the box.
From the main Sales Inbox I am forwarded the more technical / tender emailed enquiries that come in overnight or throughout the day to deal with. Answer incoming calls, preparing/providing quotations and taking orders, giving help, information or further advice to customers as required.
In the absence of the Sales Manager, I check the written purchase orders and give price support, general/technical help and advice when required to my colleagues in the team.
During the afternoon I am quoting, and following up quotations that are due, and again assisting colleagues as and when required. At 3pm we get a sales update to see how we have performed during the day so far.
At 5.00pm finish and the scoot home gets me in generally around 5.15pm.

Author Bio -
Laura Holland
Social Media and Web Content Coordinator, Jan 2014 - May 2015