Customer Stories - Wheel Clamp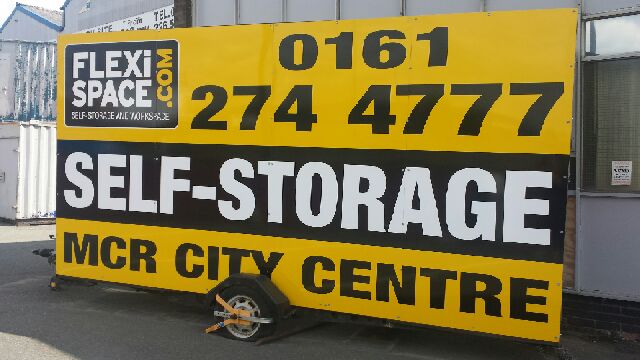 Flexispace are an innovative company based in Manchester offering their customers a flexible, clean and most importantly, cost-effective storage solution.
They offer personal and business storage, as well as office space for small businesses and start-up companies. All with 24 hour CCTV meaning that you can feel assured your belongings are safe, as well as offering 24-hour access should you need to grab something last minute.
To promote their business Flexispace use advertising trailers which they place around their self-storage and workspace premises to attract prospective customers. The downside is that they can be moved with a strong gust of wind which is why they ordered our wheel clamps.
Arriving promptly and to their satisfaction, Debby Pye at Flexispace has advised that the trailers are now safely routed to the ground, and they even co-ordinate beautifully with the brands colours.

Author Bio -
Laura Holland
Social Media and Web Content Coordinator, Jan 2014 - May 2015