Ecmod Award feature in Direct Commerce Magazine
We're delighted to see our Ecmod award win featured in the July/August 2015 issue of Direct Commerce Magazine.
Marketing Manager Martin Gilmour attended the Ecmod Awards in June this year and received on our behalf the award for Best Multi-Channel Business or Brand with annual sales of £5 - £15 million.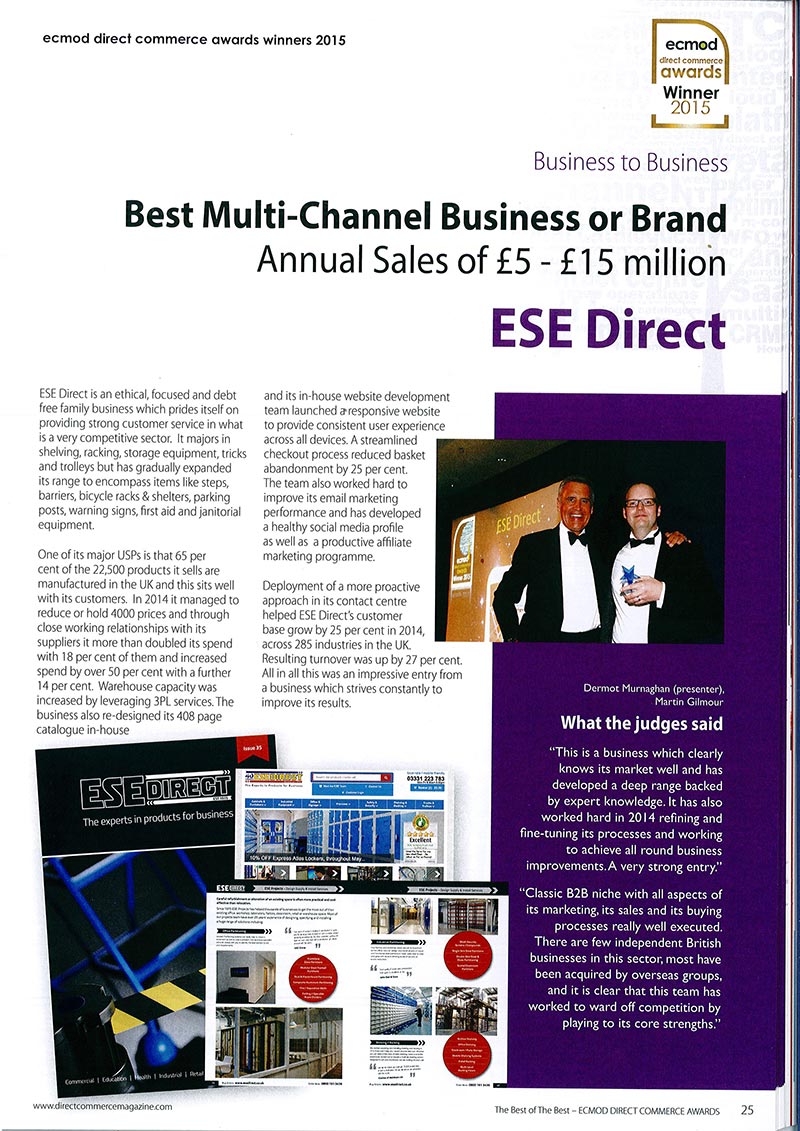 Author Bio -
Debs
Content, marketing, social, graphic design and PA to an unusual small red dragon.