Graphic floor markers are durable, high visibility permanent adhesive floor stickers. They let employees, and any other visitors to the area know of any potential hazards or dangers.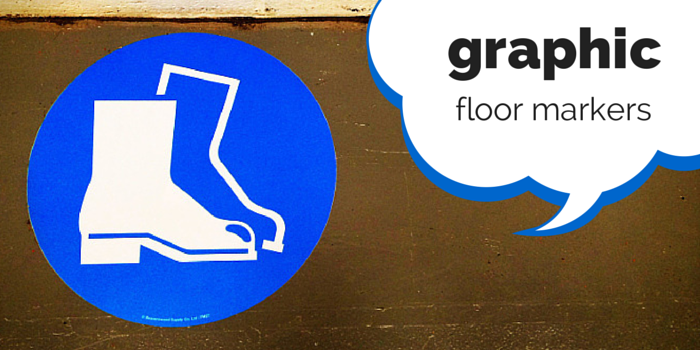 The advantage of the graphic floor markers is that people are less likely to miss them unlike signs that up on posts or on walls which can be missed if outside the peripheral vision which has evolved (in humans anyway) just to understand shapes and forms to get the general impression of a situation rather than anything precise like colours.
There has been some scientific testing to find out what we focus on whilst walking down the street, with results coming back showing that we are often fixated on low-level objects.

This is why your employees or visitors are more likely to see the graphic floor markers as it is naturally where they glance at the most.
Graphic floor markers come in a range of warning signs which can be used in warehouses, carparks, supermarkets and stockrooms. They are printed on the underside of a clear PVC film whilst the back is laminated with an aggressive permanent adhesive.
You can view our full range of graphic floor markers here.
To find out more about the stickers, including on how to affix in the video below:

Author Bio -
Laura Holland
Social Media and Web Content Coordinator, Jan 2014 - May 2015