July Charity Day Winners - Norfolk At The Pictures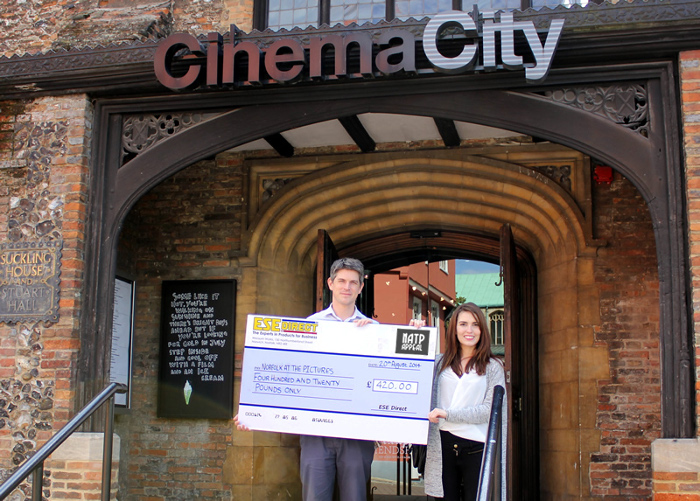 Following on from our auction of a rather unique piece of memorabilia signed by Brian Blessed, Norfolk at the Pictures was also selected to be our July Charity for our monthly #ESECharityDay
Receiving 5% of our online profits on the last Friday of July the charity was presented with a cheque for £420.00, Marc Atkinson was kind enough to give us a tour of the cinema whilst he told us what the money raised will be used for.
The project aims to collect and preserve memories of cinema going in Norfolk as well as offering an educational aspect, both to schools and the general public. The funds will be used to renovate part of the building offering better facilities including a lift offering much improved disability access to their premises.
You can keep up to date with the charity by following on Norfolk at the Pictures on Twitter.

Author Bio -
Laura Holland
Social Media and Web Content Coordinator, Jan 2014 - May 2015