If you are moving offices or even starting up a business you want to project a certain image about you and the business, it's all about first impressions and it starts the minute your client walks through the door.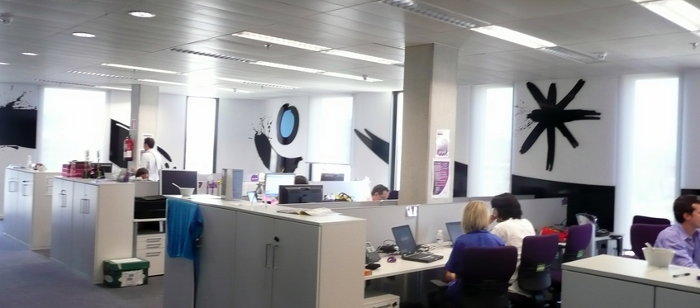 Create a Project Plan for your Office
One of the most crucial parts of the process is to create a project plan, this will bring together all of the timings of the project in one document so you are able to see what contractors will be in and for how long. It is also useful for contacting different suppliers as they will all have different lead times for their services. If you have hired a company to deal with the refurbishment they will be in charge of the project plan and co-ordinating the suppliers.
Invest In a Professional Image and Design of the office
This is where you get to have fun. The office will be a reflection of your brand image, if you are a financial services company then you might want to keep things looking sleek and high-end with materials like leather or wood. If you are an agency though, you may want to create a fun and relaxed atmosphere, and the use of bright colours and unique furniture would be a better fit. Before you order your furniture, you need to make sure you that you have accurately measured your office and everything is going to fit exactly how you expect it to. Any mistakes can be costly, and you don't want to have to use your contingency money for something that could have been prevented with better preparation.
Be Practical with Your Design
As well as being stylish, your office needs to be practical; it's all very well having the latest desks and chairs, but if they are too big for the office space it's just not going to work for you and may actually end up costing you more money in the long run. It is worth considering that even if you are planning to be a paperless office, you will still have notebooks etc. to store. Drawers, cupboards and any other storage will always be useful to have.
The little touches make a big difference
Now you have the furniture in and everything is all but done, the last remaining step to kitting out your office are the finishing touches.
A few things you can add to the office are:
Artwork
People make up their mind about a place in the first 30 seconds, so a great addition to make your office seem more appealing is artwork. Make sure the chosen art reflects the workplace, if it is a more upbeat and energetic office then you will want something to reflect this, the same if you want a calm and studious atmosphere.
Plants
Not only do they add some colour to the office, choosing the right plants can actually enhance your employees' work motivation. Some plants are great at detoxifying the air such as the areca palm, others are great stimulating the brain, like the peppermint plant, while others improve alertness and lift your mood like the lemon balm plant.
Beanbags
While you wouldn't immediately think about having these in the work place, there are benefits; As you spend the majority of time at work it is important to feel relaxed, and even if there is a break room with more casual seating in it, in it will allow people to relax and be more productive.

Author Bio -
Laura Holland
Social Media and Web Content Coordinator, Jan 2014 - May 2015