Recipe Corner - Mark's Big Boy Pasta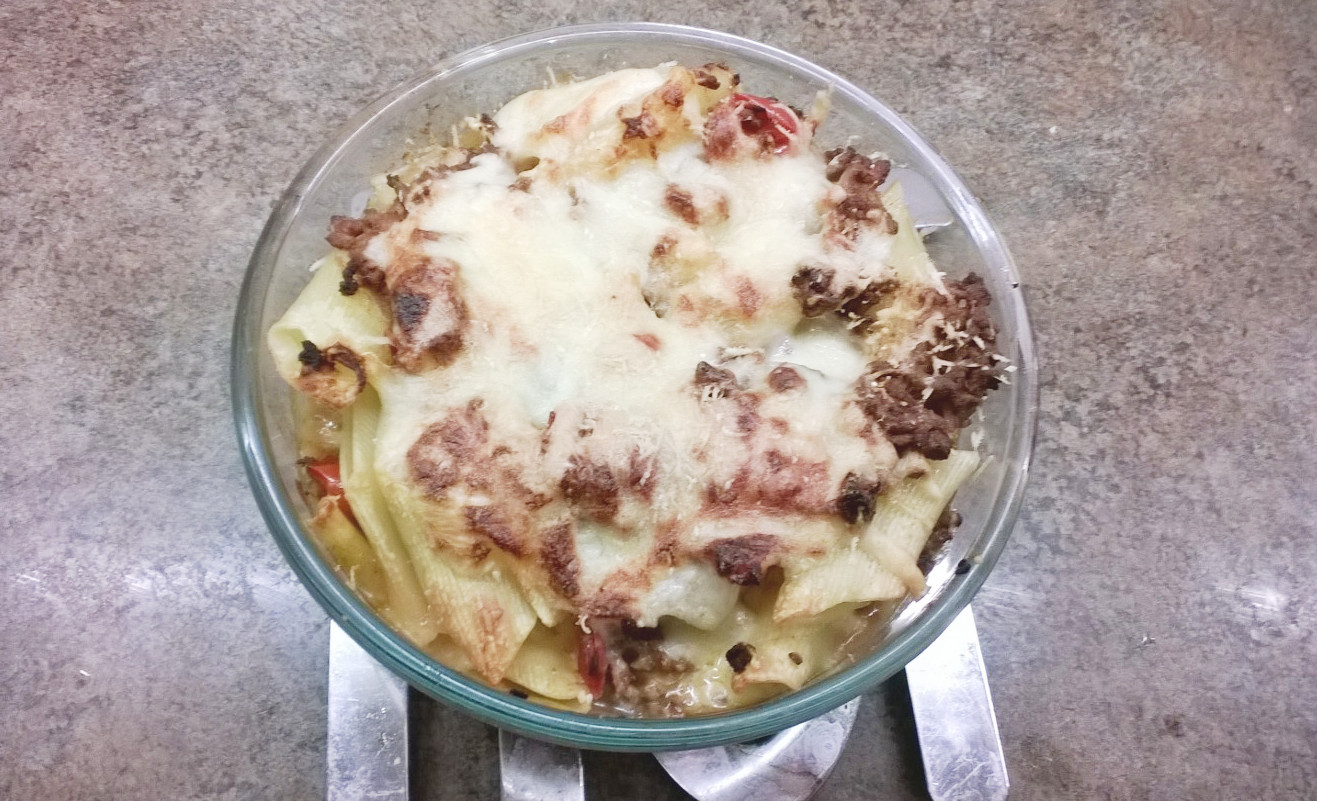 Ingredients to make big boy pasta (serves 4-5)
Conchiglioni 400g

Medium Red Onion – Finely Chopped

2 Cloves of Garlic – Crushed

Olive oil

3 tablespoons

Low fat steak mince 350grs

Tomato Puree

Tin of Pomodorini Tomatoes

Beef Stock – ½ cube

Worcestershire Sauce – a dash

Butter – large knob

Plain Flour – 2 Table Spoons

Milk – ¾ pint

English Mustard – ½ teaspoon

Medium Mature English

Cheddar Cheese – 100grs - grated

Fresh Parmesan Cheese – 25grs - grated

Nutmeg – ¼ teaspoon grated
Method to make big boy pasta
Cook pasta to the al dente stage.

To make the Ragu

Heat olive oil in pan and gently fry onions then add garlic and cook out.

Add mince and cook on medium heat until brown.

Add tomato puree and cook out.

Add tin of tomatoes, stock cube and Worcestershire sauce and continue to cook.

To make the Cheese Sauce

Melt the butter and add flour and cook to form a roux (thick paste)

Cook out and add milk slowly whisking all the time to make sure all the lumps dissolve

Add cheddar cheese and mustard and continue to heat

Season with Nutmeg

Assemble in a large dish laying the Ragu, Cheese Sauce and toping with the Parmesan.

Cook in an oven pre heated to 180 degrees for twenty minutes.

Author Bio -
Laura Holland
Social Media and Web Content Coordinator, Jan 2014 - May 2015