Staff Spotlight - Jaison Dobbs
Here we direct the spotlight in the direction of the newest member of our Marketing team as we ask him 10 questions. Jaison tells us about his amazing short-term memory and love of Musical Theatre.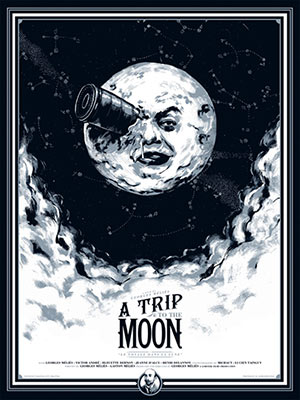 1. What is your role at ESE Direct?
Marketing Assistant
2. What do you like to do in your spare time?
I bake, watch films/TV (I have a large DVD collection), plan ideas for documentaries to make and I am part of an amateur dramatics group.
3. What music are you listening to at the moment?
Mostly the Matilda musical soundtrack and whatever is on Radio 2 (I'm quite a fan of Elaine Page's show on Sunday).
4. What is the most embarrassing CD/MP3/ record(?!) you own?
I think I still have a Spice Girl's CD somewhere.
5. What was the last book you read and would you recommend it?
The last book I read all the way through was 'Where Rainbows End' (aka Love Rosie) by Cecila Ahern, I would recommend it, it's a great book and easy to read.
6. What are your top 5 favourite films?
1. The Book of Life
2. Imagine Me & You
3. But I'm a Cheerleader!
4. Boys don't cry
5. Grey Gardens
7. What is your favourite food, and when was the last time you ate it?
My Nanna's roast dinner, a few months ago
8. What 3 things would you choose to have with you if you were stranded on a desert island?
My girlfriend, a fresh water supply and a television that works and receives channels.
9. If you could have dinner with 3 people living or dead who would it be and why?
Patrick Stewart, Ian McKellen and RuPaul Charles.
10. What is your hidden talent?
I have good short term memory for random facts, if I hear a random useless fact I will remember it.
[Here are a few examples of those amazing facts;]
- Google was first registered September 15th 1997.
- The first film ever made was in 1895 by the Lumiere brothers, it featured a train pulling into a station and the audience were so frightened they ran out of the theatre screaming.
- The first time recorded sound was used in film was in 1926 on a film called 'Don Juan' produced by Warner Bros when they developed their sound-on-disc technology.
Thanks Jaison, looks like you'd certainly be the best person to accompany us on supermarket shopping trips, with your memory we wouldn't get home and remember everything we'd forgotten! Looking forward to 'testing' many office cakes too...

Author Bio -
Debs
Content, marketing, social, graphic design and PA to an unusual small red dragon.