Staff Spotlight - Nick Francis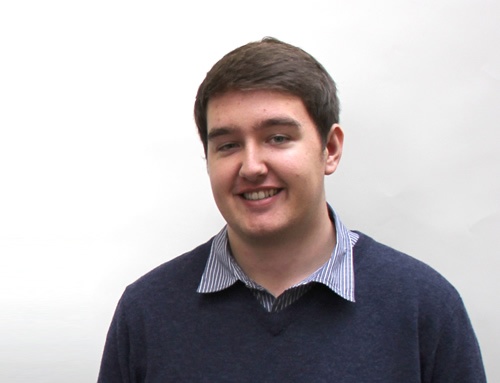 What is your role at ESE Direct?
Assisting our Procurement manager with product comparisons, maintaining our product details on the website and creating new products.
What do you like to do in your spare time?
I love watching films and try to get to the cinema to see any new releases whenever I can; I'm also a big Norwich City fan but I'll watch anything football related!
Who are you listening to at the moment?
Paolo Nutini, Imagine Dragons and pretty much anything in the charts. I've just gotten into Twin Atlantic too after hearing the latest single on the radio.
What was the last book you read?
Probably one of the hunger games books about 12months ago.
What is your favourite film/last film you saw?
My favourite recently film would have the be Pacific Rim, I must have seen it 3 times now.
If you could have dinner with 3 people living or dead who would it be and why?
Not a very exciting choice, but probably the three main characters from the Hannibal TV series, just to see what they are actually like.
Mads Mikkelsen (Hannibal Lecter)
Hugh Dancy (Will Graham)
Laurence Fishburne (Jack Crawford)
What is your hidden talent?
No idea!

Author Bio -
Laura Holland
Social Media and Web Content Coordinator, Jan 2014 - May 2015