Stepping out at the NEC Exhibition Hall
One of our creative customers, The Graphic Mill recently purchased a set of platform steps, we were intrigued as to how they might be using them. Here they show us.
As a large format design and print company, The Graphic Mill are regularly reaching for the heights while erecting tall exhibition stands and displays. So, safety at height is a must.
Dan Speich, Sales and Marketing Director said, "We were very impressed with the stability and quality of the steps, perfect for building 4 metre stands"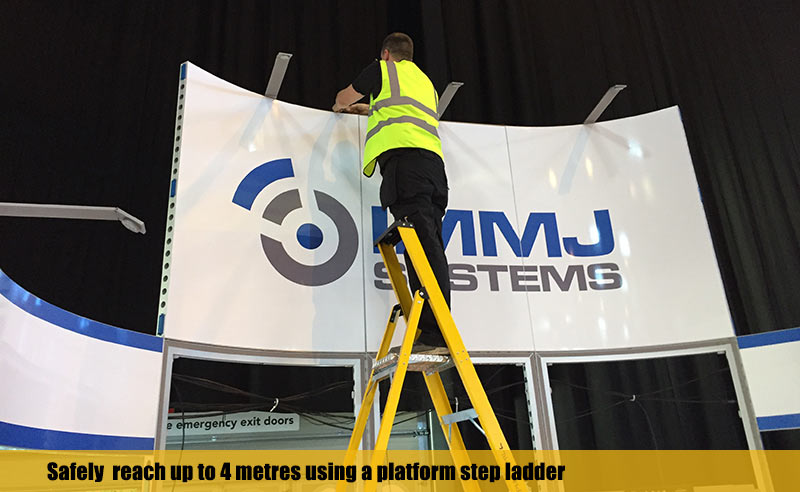 You can read more about The Graphic Mill on their website www.graphicmill.co.uk.
It's surprising how many people are injured each year by climbing up on a rickety chair or balancing on a thin wall to reach something up high. Don't leave it to chance, we have a wide range of steps and ladders. Everything from manoeuvreable kick stools in a range of colours to industrial work platforms and mobile safety steps, we have something to get you safely elevated.
View the full range of steps and ladders.

Author Bio -
Debs
Content, marketing, social, graphic design and PA to an unusual small red dragon.