T Cards and Planner Systems
When you are working in a busy environment, be it a workshop, garage or office, its imperative that you are organised, that's why the T-Card planner systems are still so popular.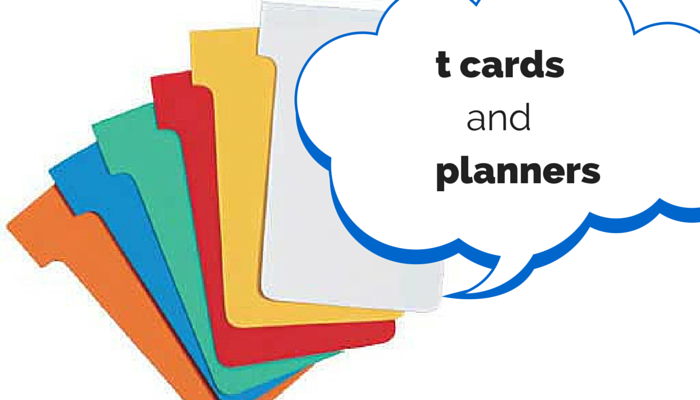 So with that we are going to take a closer look at the t card planning systems, and explore what is available to you to keep on top of all those jobs every day.
But first, why are they still so popular? It appears to come down to one thing, visual representation, even in an age where everything is computerised; it is still helpful for people to see the bigger picture in a physical presence, which is why these are so idea.
These are a popular in police departments, fire stations and emergency management to keep track of resources.
T-Cards
So what are T-cards? Simply they are cards, whether they be made from paper, card, or plastic that sit within the planner, they do so as they have an elongated top either side, giving them their 'T' shape.

You can write on the job title or employee name on the segment that is displayed and on the main body is the job or reference needed for the job or reminder.
Standard T-Cards
The
standard T-cards
haven't changed since they first became popular (if it ain't broke don't fix it) and are available in a range of colours, which can be used to represent different departments.
We supply the standard T-cards in packs of 100, which are compatible with all T-Card planners, available in red, white, yellow, green, pink, blue, orange, grey, beige and purple.
Printable T-Cards
Printable T-Cards
are ideal for keeping information clear and readable, where handwriting can be misread, this totally eliminates that possibility.
Printable T-Cards are supplied on perforated A4 sheets which will fit into most printers these days, as well as being compatible with most T-Card planners available.
The printable T-Cards supplied here are available in 2 sizes: Size 2, which allows for 9 T-Cards per sheet, and size 3 which allows for 4 T-Cards per sheet. Available in colours: white, yellow, blue, pink or green.
Planners
So you know which T-Cards you need, now it's onto the planners!

If you need to organise jobs or resources there is the T-Card workload planner, as well as magnetic perpetual planner kits. If none of these seem to fit the bill, there are also

T-Card planning custom panels

, allowing you to create a custom planning board.
Cabinets
If the T-card planner doesn't have to be updated on a regular basis, you can protect it from getting damaged using a lockable T-Card cabinet.
It also allows you to have a planner in place but stored in half the space. The cabinet that we supply also has a dry wipe surface on the lockable door, turning it into a whiteboard when the planner is not in use.
If you have any questions regarding our T-cards or planners, please do not hesitate to contact our friendly customer service team on
0808 163 3704
.

Author Bio -
Laura Holland
Social Media and Web Content Coordinator, Jan 2014 - May 2015