The New Tobacco Display Law - The Why and the What
On 6th April 2015 new legislation came in to effect with the display of tobacco. Any tobacco related items for sale will have to be covered, we take a look at this in more detail.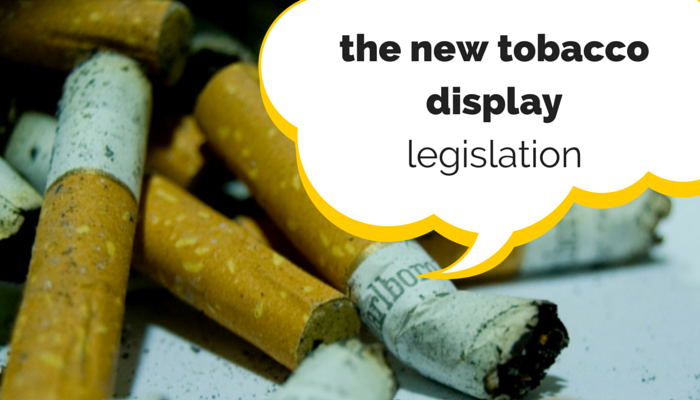 The new legislation is aimed at small shops that sell tobacco to the public, large retailers have had tobacco displays covered since 2012.
Why are the government making changes to tobacco displays?
The TL;DR version of it is that the government is trying to reduce the amount of young people who start smoking by removing the visual temptation to buy cigarettes.
And whilst the smoking rate among adults is at an all-time low, they want to further decrease the % of young adult smokers.
What changes do I need to make to comply with the new tobacco display law?
There are two parts to the new tobacco display law which you need to action to be compliant.
Ensure that all tobacco products are not displayed to the public.
The prices of the tobacco must be displayed in the formats that the new legislation stipulates.
What is the best way to cover my tobacco display?
There are no set guidelines for how to cover the tobacco display, this is because the government recognises that all premises are different, and gives the shop the flexibility space and cost wise to comply.

We have found that a lot of our customers have been ordering the black PVC Strip Curtains that we supply, as these are both cost effective and easy to install as well as being very durable to everyday wear and tear.

Big retailers have special display units, whilst other shops make use of under or over storage counters, the other option of course is to just remove them from view and keep in the stockroom.
What else should I know about the new tobacco display law?
There are a few other things to bear in mind with the new legislation.
Cash and Carry or wholesalers who are open to the public will need to adhere to the new legislation.
There are separate provisions for special tobacconists
Tobacco accessories such as lighters, rolling papers etc can be kept in public view.
And if you want to talk to us about PVC Strip Curtain options please give us a call on
03333 316 083
.

Author Bio -
Laura Holland
Social Media and Web Content Coordinator, Jan 2014 - May 2015