Putting on a show with a 2-way sack trolley
We spoke to another interesting customer this week, Stephen from Limehouse. He showed us just how much video production equipment they can transport with the help of their 2-way sack truck.
Here's what Stephen said: "Limehouse is a communication agency based in the north of England. As the experts in video production, brand marketing and internal communications, they help some of the UK's best known brands engage their employees and connect with their customers.
We use our ESE Direct 2-way Sack Trolley for transporting our camera and lighting equipment from vehicle to location. It's amazing how much you can load up onto the trolley and the versatility of having it upright as well is brilliant."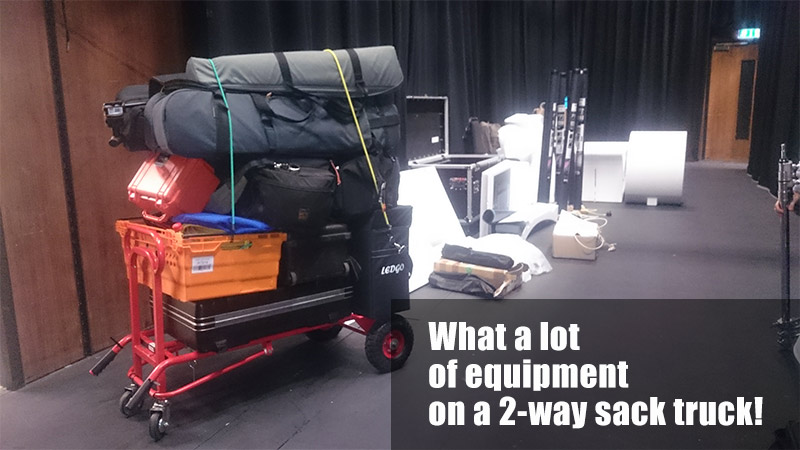 We're very glad to have another happy customer.
You can read more about Limehouse on their website, you can also view the Limehouse show reel.

Author Bio -
Debs
Content, marketing, social, graphic design and PA to an unusual small red dragon.